Setting up the Moda booth for the grand opening tomorrow. The theme this year? "MY FAVORITE COLOR IS MODA." The booth is FULL of color! Here's a photo of the paint sticks surrounding the booth. Adorable idea.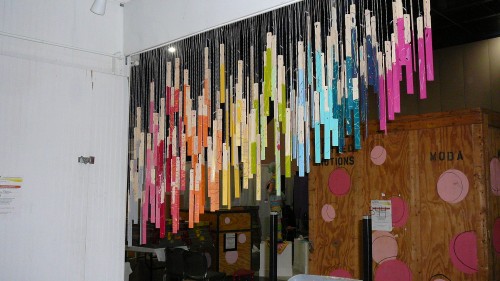 And then, TA-DA! Color me happy. "Madge, looky there. It's a real live trailer in the convention center adorned with MaryJane's new fabric collection—Glamping."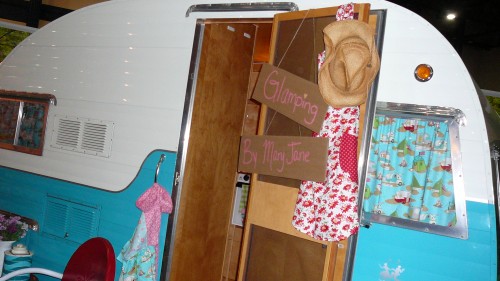 "And I hear MaryJane will be there on Sunday signing her new book."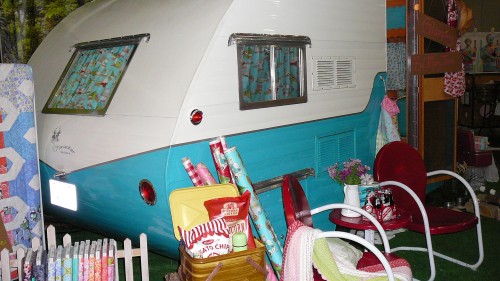 I loved seeing the, uhmmm, PLASTIC fish on a grill. I'll get a close-up pic of those tomorrow. What fun, right? This has Ellen DeGeneres written all over it. Can you tell I'm in a hotel room watching a bit of telly?:)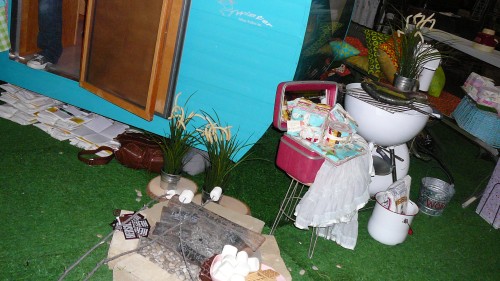 Does this fabric and all the COLOR not make you happy? I'm over the moon, girls.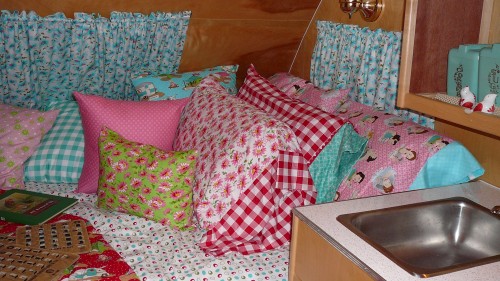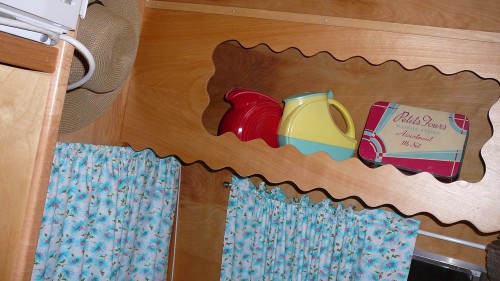 Even a braided rug.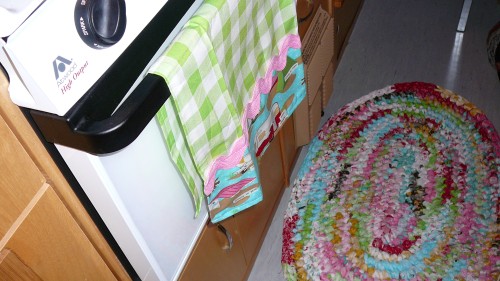 Glamp cot.
Today, I made a presentation to the 30 Moda Fabric sales reps that service all the Mom and Pop quilt shops across the U.S. Later today, I'll put on an apron and help out at an event they call the "Schoolhouse." Tomorrow, the doors open officially. You'll find me roasting marshmallows over an open flame … not. Ta-ta for now.