Late last night, Holly and Jamie were still hard at work putting up the MODA booth. Round of applause for such a beautifully designed space!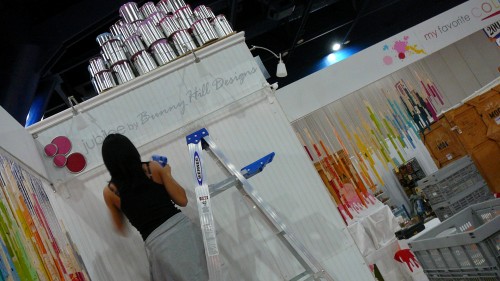 Color me happy. My favorite color is still MODA.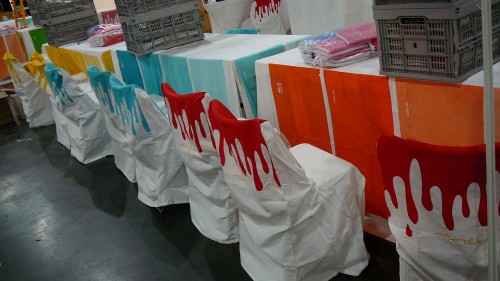 Yum, dinner is about ready. Fresh-caught fake filet.
 Moi.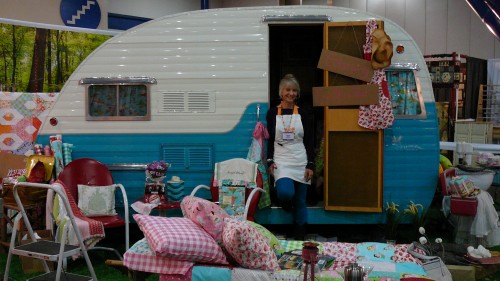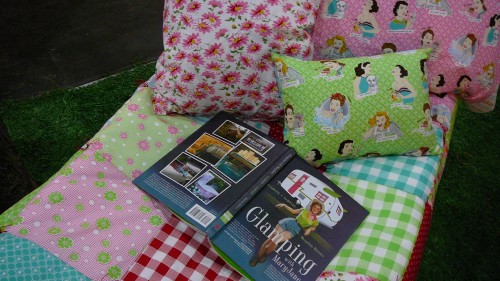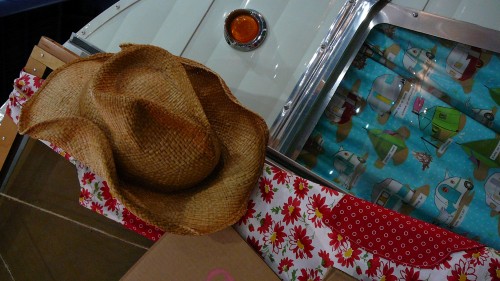 A dish drainer quilt and "farmgirl at heart" dishtowel—glamping essentials. Stay tuned for more pics. Today the market is open for business.