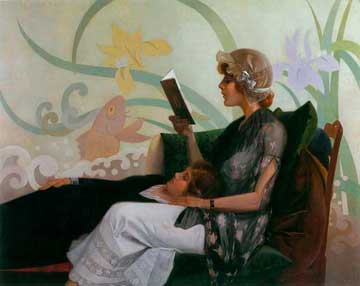 This week, my bookish brain is fixated on Jane Eyre (pronounced AIR). You know I can never resist another Jane, let alone a good story about raising a Jane. Well, a new film version of the book was released a few months ago, and it sure does look intriguing. But Jane Eyre isn't all romance and intrigue, though there's plenty of that.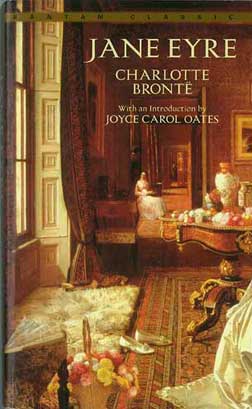 In the inimitable Charlotte Brontë novel, readers witness Jane going from poor and mistreated orphan to long-suffering student at a harsh boarding school. Neither trial diminishes her resolve. And she continues to be patient and honest throughout adulthood. She takes a post as governess for a good, but troubled, man, Edward Rochester, and finds herself torn between her desire for happiness and her high moral standards. Yet through everything, this girl who started out very much broken by life (a Cinderella of sorts) remains self-reliant and positive about the state of human nature, and here's a twist. Jane isn't the stunningly beautiful heroine to whom we're all accustomed. In fact, she comes right out and says it: she's plain. A plain Jane. But this doesn't make her desperate or less inclined to value herself. Jane is proof that no matter how we've been hurt, we must remember our own worth and believe that we deserve to be happy. To me, that's anything but plain. I can't help but wonder how Brontë would feel if she knew that her book had inspired 60-plus motion pictures, countless musical productions, radio and television versions, and literary adaptations. She published Jane Eyre in 1847 under the gender-neutral pseudonym "Currer Bell," and the book became an instant success. In a literary climate where writing was considered unladylike and female authors were deemed crude, Brontë had wanted neither undue criticism nor false flattery. She consented to come forward as Jane Eyre's author in 1848, when false information about Bell began to circulate. If you haven't already, you can read Jane Eyre online at Project Gutenberg. If you've already read it, have you watched the equally classic screen version produced in 1944? If you love older, period movies, it's a classic not to be missed. If my count was correct, the adult Jane wore only two dresses the entire film. That would never do now. In the 1983 BBC version as well as the 1996 version, Jane, the governess, had added to her wardrobe. (I liked the BBC version because there's a "kindly mum" who is good to the adolescent Jane.)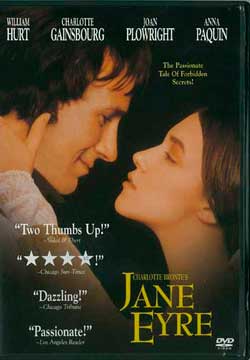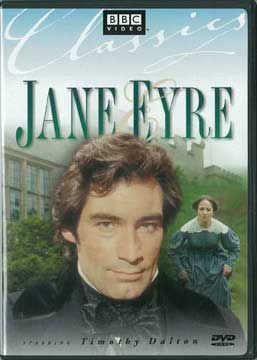 An avowed fan of anything Jane Eyre, what else might I like? Forgive Me by Amanda Eyre Ward is next on my list—no relation to our Jane, but it looks like a good book. Stay tuned.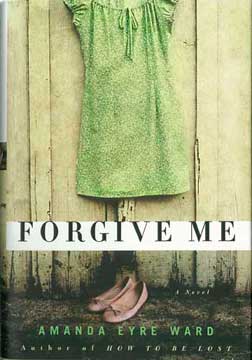 And the minute any of you watch the newest version of Jane Eyre, go ahead and spoil it for me. Is it as good as it looks in the trailer?