What's happening here?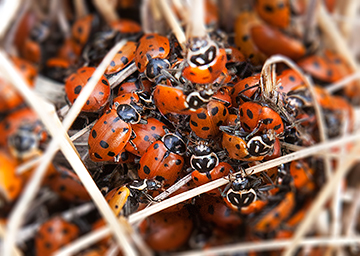 Ladybugs!!! Or as the Europeans call them, Ladybird Beetles.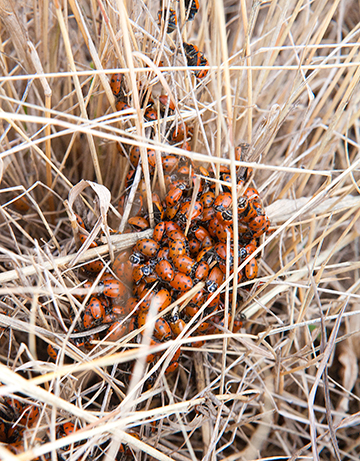 Walking through the fields next to the farm, I came across these little ladies (and gents?) having themselves a very close picnic get-together. Apparently, the wintering habits of ladybugs brings them together like this. Crazy, huh? They call the little cuddle puddles they make "aggregates." The more ladybugs, the merrier, because next summer, they'll dine on those rascally aphids that eat my cabbages and kales.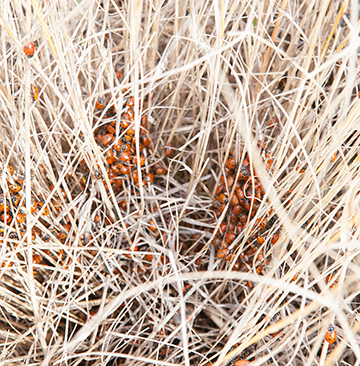 I think the photo-taking was slightly disturbing to their reverie. Some of them started climbing the wheat. But strangely, I didn't see them take flight. Fun fact: Ladybugs won't fly if it is under 55°F.