Have you seen my step-by-step trailer restoration photos on my International Glamping Weekend website? If not, here's a little peek of Lily, my '68 Airstream trailer …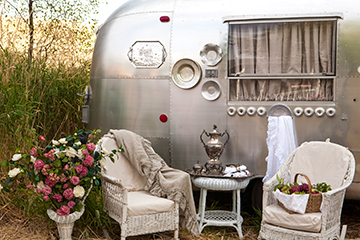 Complete with clawfoot bathtub, stove, and treadle sewing machine.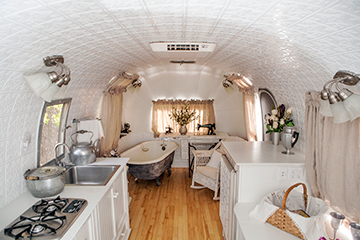 And my boudoir … my get-away-from-it-all sanctuary!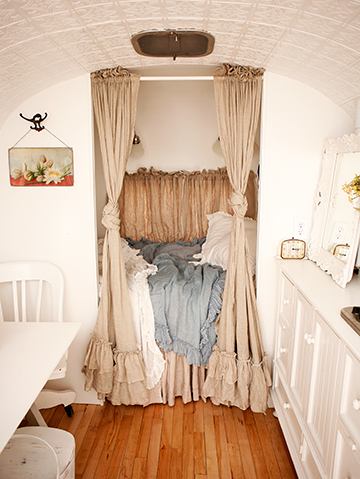 The floors are reclaimed wood from an old basketball court. The vintage painting of lilies on the wall is the reason she's named Lily officially.