Samples of the new fall colors from Chick Nail Polish arrived yesterday! Looking fab as usual and NOT smelling like a toxic plume. They are Big-3 free! No toluene, formaldehyde, or DBP.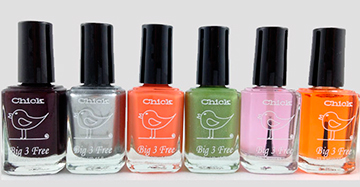 My graphic designer, Karina, shows off the Punk Chick color …
below while she works on the cover for a special MaryJanesFarm magazine issue we're doing with Mountain Rose Herbs.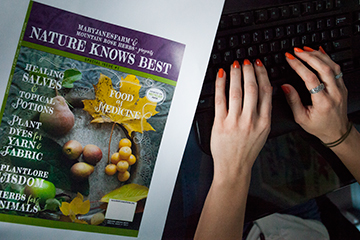 Oooo la la!