Christmas is here.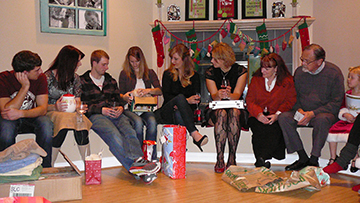 We had our annual farm Christmas party last weekend.
Things got a lot more tame after a lively round of Pictionary and we settled in for our gift exchange. (My team won—so no time for photos!)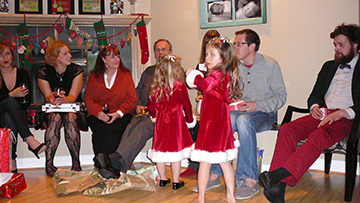 Here's Stella diving into a round of creamy feta cheese made weekly using the milk from our adorable Jersey cows. (We deliver milk, feta cheese, and butter on a regular basis to seven families in town.)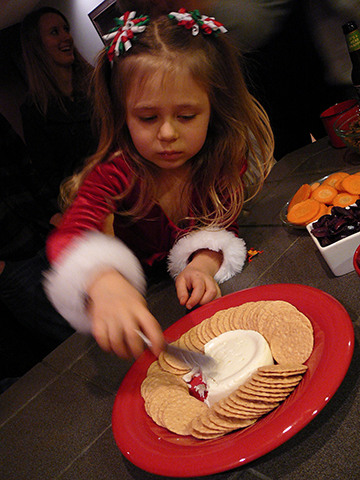 But she REALLY went for the sugary-sweet carrots I'd harvested only an hour earlier from our greenhouse. What a good eater she is!!!! She's always choosing things like carrots over cookies.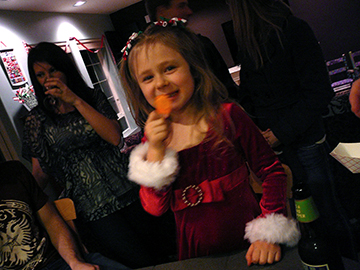 This dish brought the house down—corn pudding with green chilies—brought by Sue who works in our Coeur d'Alene, Idaho store.
And this guy and his wife? Adorable, right? Kris works in our food facility. His wife is studying to be a medical doctor. Kris looks professorial because he is! He has a degree in ancient languages or some such thing.
Our employees are vital to what we do here. Big round of applause!!!!