How many times have you changed your entire sentence because you couldn't find the right word to describe what you're trying to express?
Been there, done that. Just a few times.
I do have a secret weapon, though …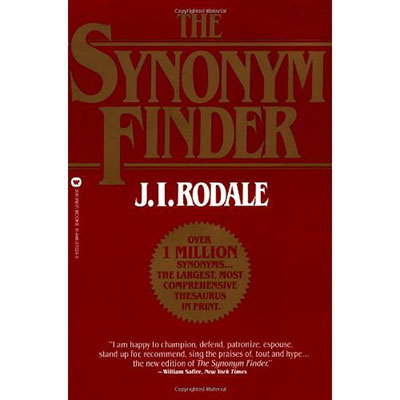 The Synonym Finder is the BEST thesaurus EVER! It has a better (or preferable) word for most any word. So next time you can't find the right way to say it, use The Synonym Finder. And no, this is not an advertisement, I just love this book-of-mine!
Happy Thesaurus Day!!