Now that you've read my book, Glamping with MaryJane, you need to find a fabulous place to get your glamp on.
Here's the first installment of 15 places in the U.S.A. (There are more, but I figure 15 will get you dreamin' out loud.)
Cherry Wood Breakfast & Barn
Washington

Because who doesn't want to stay in a tepee? These glowing bungalows in Yakima, Washington, are filled with cozy beds and are available April thru early October. Along with barbeque grills, compact refrigerators, separate super-clean and private water closets, open-air showers round out the amenities.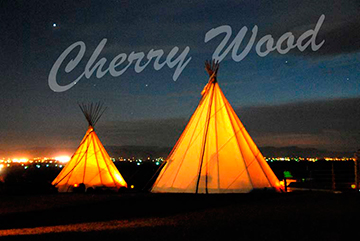 Have you ever been on a winery tour via horseback? Giddyup and sip up! Ride on an all-day tour, with your horse or theirs, to the local wineries, including a stop for lunch at Cultura Winery.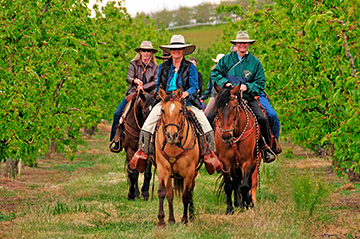 Mannerly dogs are welcome for $20 a night, but leave the kids at home, this is a working ranch. Your pup will get their own special bed beside yours, and a safe secure kennel to stay in while you're on the wine trail.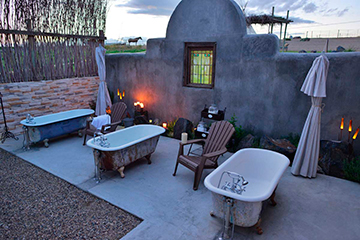 And, while you're at it (you're on vacation after all), restore yourself in a twilight tub. Warm soothing waters, delicately scented bath salts, a gentle breeze through the willows, and nothing but the wide open skies above.
Take in the sunset, watch the moon rise or gaze at the stars – there's no better way to end a day in the wine country of Washington. Outdoor bathing is an extra $35 / person per hour.