Lookie what we found—someone meeting up with my glamping fabric for the first time …
 …………………………
Have you met GLAMPING?
Glamping is the debut line from MaryJane Butters for Moda Fabrics.
She mixes glamour and camping in this fabric line.
So, remember a while back when I showed you my fabric crush … Glamping by MaryJane? I just couldn't let it sit there! I really intended to stop with that because it was late and I had a long day ahead of me, but I just started to cut: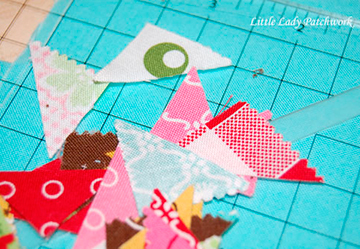 to pin: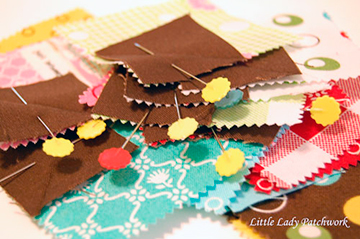 and to sew: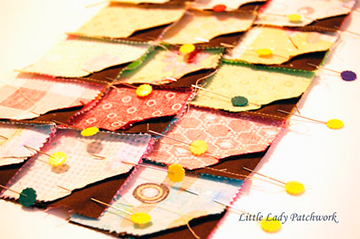 Maybe tonight I will have the energy to do more!
Until Next Time … Happy Quilting
Thanks for the shout-outs, Little Lady Patchwork. You are too sweet! *blush* 🙂 Check out more of Lady Patchwork's blog posts here.