Let's bee honest …
the prospect of beekeeping can bee a bit daunting.
The buzzing intimidates some would-bee keepers right from the get-go.
And the stinging?
Well, let's not even go there.
The point is—how does an aspiring apiarist (fancy synonym for beekeeper) dive into owning her own hive?
Good news: it's easier than ever.
If you've spent these long winter months dreaming of harvesting your own honey (how sweet would that bee?), then look no further than Williams Sonoma …
That's right; the eminent culinary company is helping to fulfill farm fantasies far-and-wide with a new line of agrarian designs. Whether you long to garden, raise backyard chickens, ferment veggies, make cheese, or—yes—keep bees, Williams Sonoma offers the tools to start your trade.
Feeling a little braver?
Check out the Beehive Starter Kit. For under $200, you'll be ready to raise bees with ease.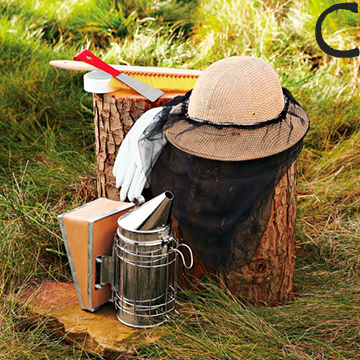 The kit includes:
Helmet with vents and netting
Leather gloves with sturdy canvas sleeves
Steel hive tool used for lifting, prying, and scraping frames
Wooden bee brush to gently brush bees away from frames and clothing
Stainless-steel smoker with a guard and easy-pump bellow
Feeder for supplying syrup or supplementing water
Williams Sonoma sells gorgeous hives as well, designed by Matt and Jill Reed of Bee-Thinking.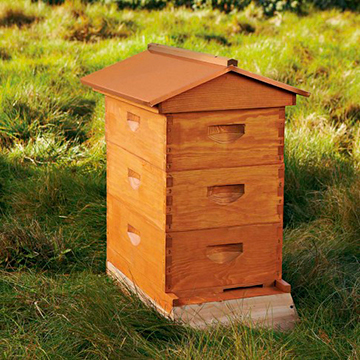 What's more, the Beekeeping section of the website links shoppers to several suppliers who ship bees directly to many parts of the country.
Do you already have your own hive? If so, share the buzz! Tell me how you got started, what you do with your harvested honey, and why you think keeping bees is … the bees' knees!