News flash!
In October, I wrote about a must-see movie in the works …
Remember? It's called Girl Rising.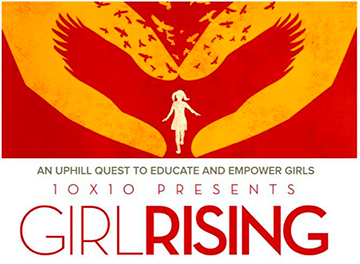 The title grabbed me right from the get-go, and the more I learned about it, the more hooked I became. It'll be an experience that none of us will want to miss.
Girl Rising was created by the 10×10 global action campaign for girls' education in order to share the extraordinary stories of 10 girls from 10 countries who are fighting to overcome impossible odds on the road to realizing their dreams of education.
Directed by Academy Award nominee Richard Robbins, the film was also written by 10 celebrated writers and narrated by 10 renowned actresses, including Meryl Streep, Kerry Washington, and Selena Gomez.
Click here to find a theater near you showing this documentary. There will be 439 screenings nationwide.
For those nearby, there is a showing in Spokane, Washington, Thursday, March 7, at 7:30 p.m. at Northtown Mall Stadium 12.