Now that you've read my book, Glamping with MaryJane, you need to find a fabulous place to get your glam campin' on.
And so, we're back for a 6th day of where to glamp in 2013. Colorado has long been an untouched wilderness teeming with elk and undisturbed Mammoth trees, and every season will please.
Dunton Hot Springs
Colorado
Nestled in the San Juan Mountains of the Colorado Rockies, Dunton Hot Springs is an oasis of thick, fluffy snow in winter; hues of yellow and gold in fall; bright-blue, crystal-clear skies in spring; and warm, languid, heat during the summer.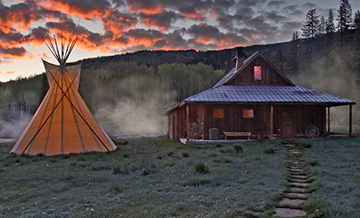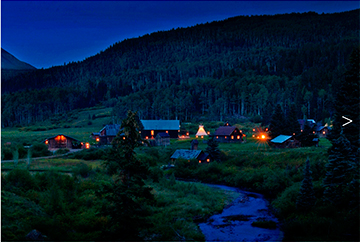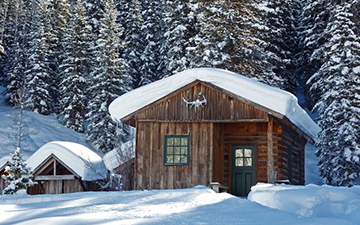 This mining-town-turned-retreat includes organic meals using local ingredients prepared by a seasoned chef; high-speed wireless Internet in each cabin or tent; and activities including helicopter skiing, mountain biking, snow shoeing, hiking (from mild to demanding), camping, fly fishing, river rafting, and kayaking.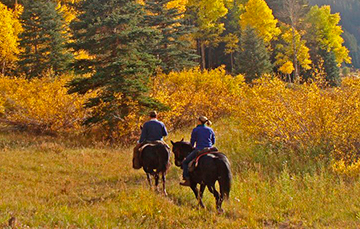 Each luxury glamping tent has been constructed from reclaimed materials from the 1830s and tastefully decorated. The Cresto Ranch Tents for glamping are located 20 feet from the Dolores River.
Lift your spirits and aches in their natural hot springs located in the bathhouse or outside, as nature intended.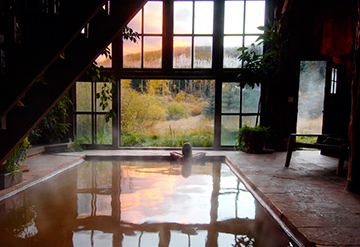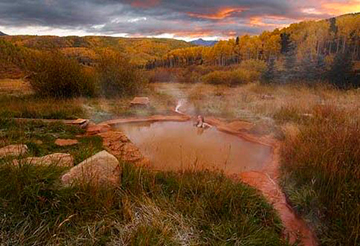 This is sure to be a retreat you'll love. The whole town may be rented for weddings and corporate events. It's sure to be a place of intrigue and beauty as you visit such nearby landmarks as Canyon de Chelly, the wilderness of the "Valley of the Gods," and the owner's vineyard in McElmo Canyon.