Saralou and Ace were carpooling last week when, with a sudden stop, they pulled over to see up close a little fella who was crossing the road S-L-O-W-L-Y. He almost got pancaked by a car!
They scooped him up and brought him to the farm. As it turns out, Yertle, as we call him (from the Dr. Seuss book, Yertle the Turtle) is the only turtle breed indigenous to the state of Idaho.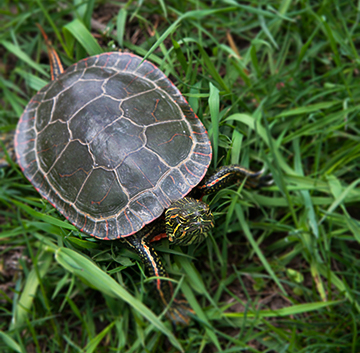 Check out what's under the hood! Pretty fantastic markings. Apparently it's turtle mating season right now, so this guy was probably crossing the road to find a lady friend. Why did the turtle cross the road?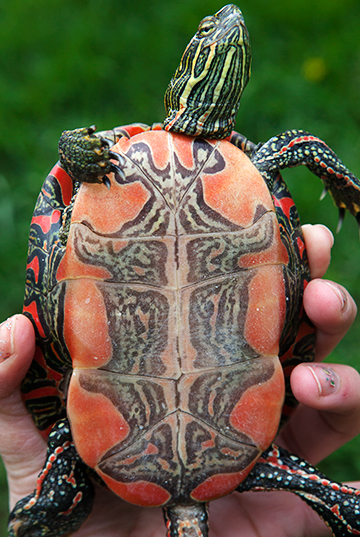 After a fun photo shoot we released him (he wasn't a huge fan of the indoors) in the pond here at the farm. He'll sure have a good time this summer eating the enormous amounts of tadpoles that hatch there.