Sure, summer weather makes it a lot easier to get some exercise, but summer travel can sometimes put a damper on our best intentions. I decided if I was willing to lug my running shoes all over the Northwest this past month, I'd better be willing to use them! And as it turns out, a looming half-marathon is a very good motivator. Guess that's the point, right?
My official "training" does not begin until later in July. In the meantime, I'm just working on being ready for that training to begin.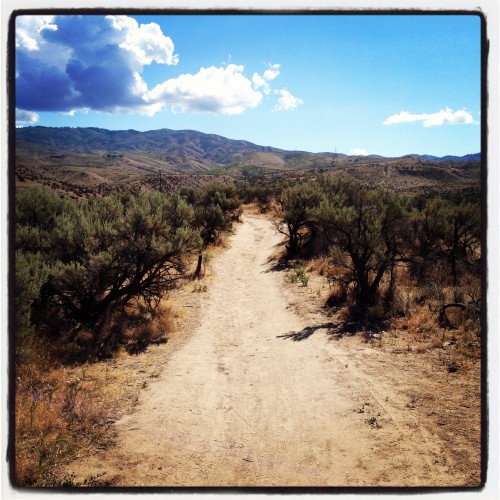 And it's an awesome way to start any day The Foothills of Boise, Idaho, are home to seemingly hundreds of running and biking trails. Visiting family a few weeks ago, we enjoyed a run most mornings, and I kind of kept up with the seasoned runners. Clocked 3 miles a day … and learned it's much easier to run when you're with good company. And the views, well, they speak for themselves. Inspired!
And the following weekend I was in Portland, Oregon, for a college reunion. While the company was also wonderful, they slept in a bit, so I enjoyed some muggy morning runs solo along the Willamette River. I ran 2.5 miles and learned that a path filled with folks happily enjoying their own morning exercise is also a good motivator.
Glad I brought my running shoes. I look forward to the next path this marathon journey takes me on.