Now that you've read my book, Glamping with MaryJane, you need to find a fabulous place to get your campin' glam on.
We're back for a 9th day of where to glamp in 2013.
Texas is known for its out-of-this-world charm, hospitality, and old-world elegance. Sinya, on Lone Man Creek, near Wimberley, has managed to combine all three, then add a touch of African safari to its repertoire, without the fuss of cross-continental travel.
Sinya — on Lone Man Creek
Texas
Each modified safari tent is styled simply, but with immense attention to detail that feels serene and open.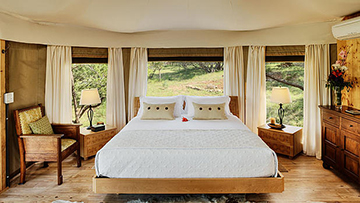 While every coordinated corner invites you to have-a-go and test out each remarkable view spot.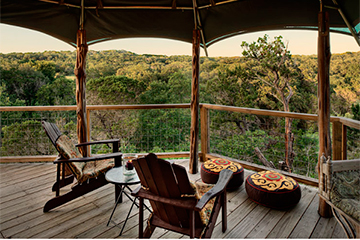 At night, the stars come alive for miles and the warm days turn into still romantic nights that will enchant …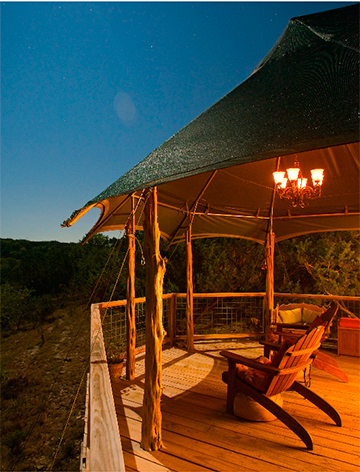 Keep yourself cool with four local swimming holes to dip your toes in; The Blue Hole Cypress falls, Hamilton Pool, and the Krause Springs. There is also the Rough Creek Lavender Fields, Old Oaks Ranch Fiber Arts Center, and Bella Vista Ranch. More to do here.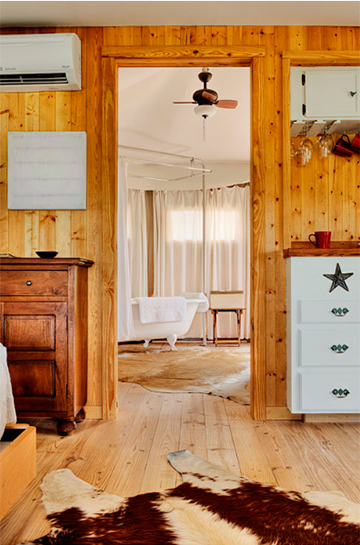 But, of course, you can always just take a soak in your tent. Feel lavish using the Turkish bath towels; spa robes; and complimentary, specially selected shampoo, hair conditioner, body wash, hand soap, and shea butter lotion by Arbonne. They are "Pure, Safe, and Beneficial" (vegan, too) and are provided at no additional charge. Sinya re-uses its gray water to irrigate the landscaping. (WAY cool!). So don't bring any harmful stuff from home.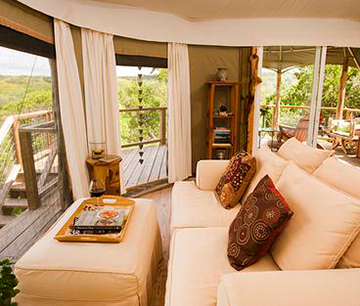 What a graceful place to curl up, book in hand, and leisurely spend the day engrossed in reading.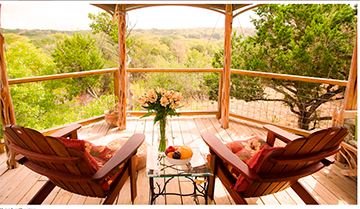 Fresh flowering plants, spa bathrobes, Tassimo Coffee T-Discs, S'mores fixins, firewood, propane gas, housekeeping fee, and hot tub heating fee are included in rental rate. Hi-speed WiFi is also complimentary.​