For the cow book that I'm writing, I wanted to experience the process of buying a mail-order bride cow (seriously). It involved hiring a trucker, wading through state-by-state animal regulations, vet checks, vaccines, respiratory "flu" shots, TB tests, and yes, purchasing animal transportation insurance. Phew.
I even had to learn how to text because the trucker told me that was the only way he would communicate the details of our rendezvous. Trailer talk. So, when I finally backed my trailer up to his, it was a BIG thumbs-up moment. And then …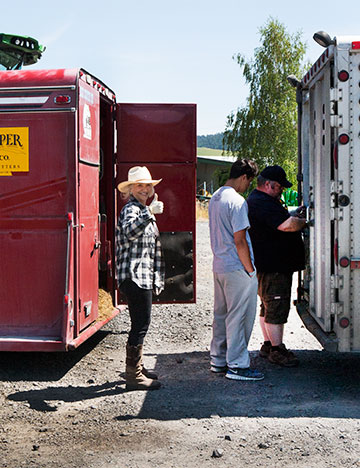 and then …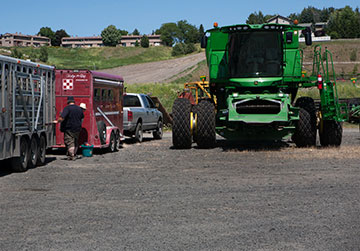 and then …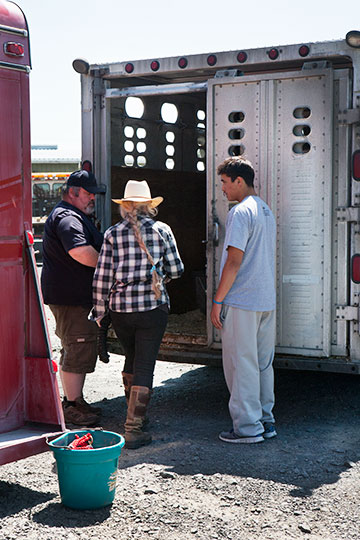 Miss Daisy!!!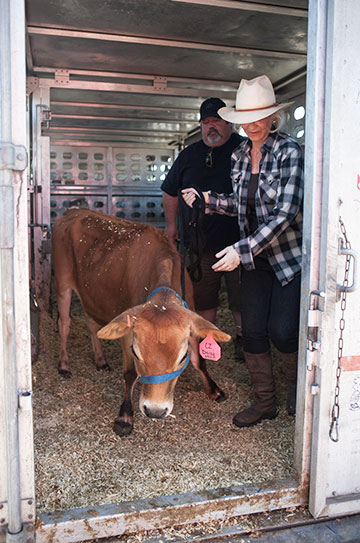 She'd left her home several states away four weeks earlier and had been shuttled around somewhat with stops in between sessions on the road. She was, well, dubious?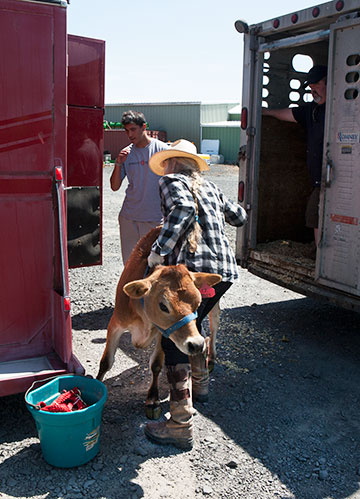 Come on, sweetie pie. I have a pasture and organic alfalfa pellets waiting for you.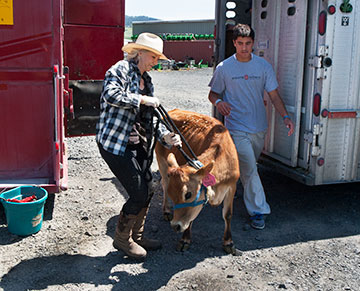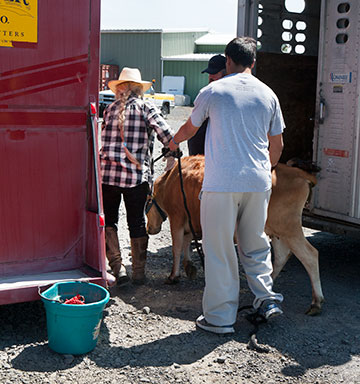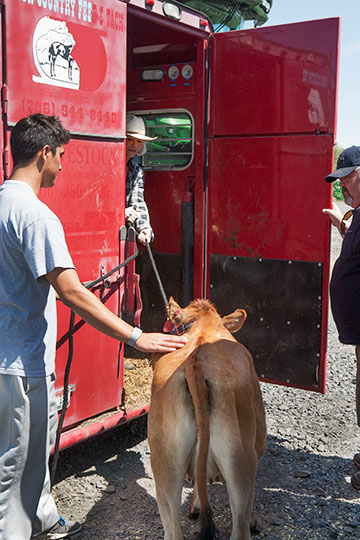 When I pulled up back home, the girls at the farm came out to meet her.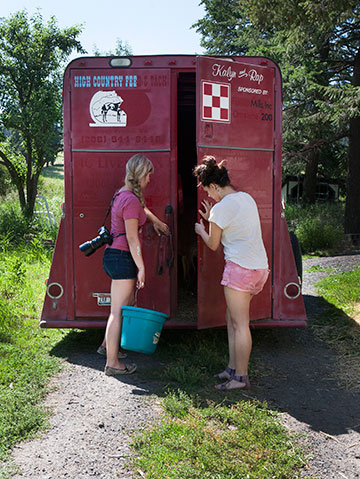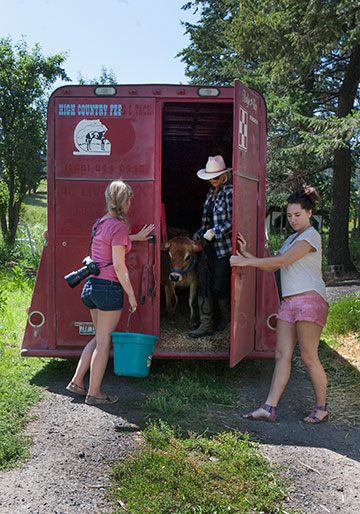 Come on, pumpkin pie.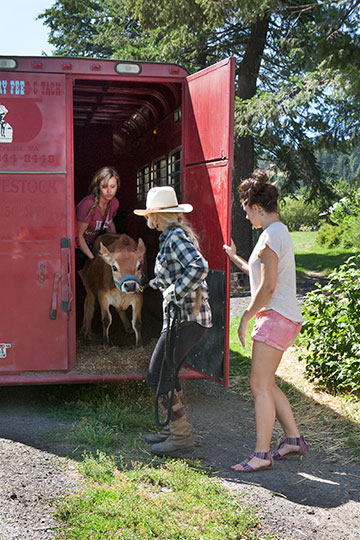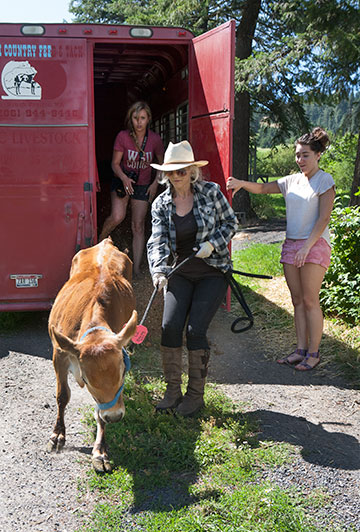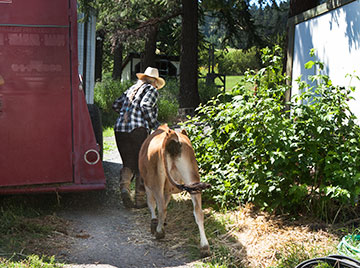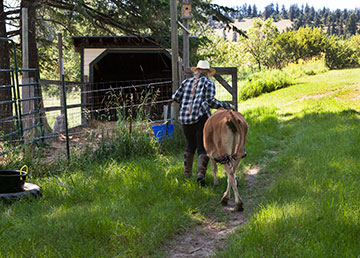 It's been a long ride, but honey pie, pooky pooh, I'm gonna smother you in love and kisses.
Daisy is a year-and-a-half-old miniature Jersey and able to be bred soon. You know the old saying … if you're old enough to go to the store, you're old enough to get "bread."