Calling all friends near Oakesdale, Washington.
Join us in celebrating Old Mill Days today in Oakesdale. This is the 25-year celebration for Old Mill Days and a whopping 125 years that Oakesdale has been on the map.
It's sure to be a hootin', hollerin', all around good time!
We'll see you there to make our own historic memories. Come on by and participate in the:
Saturday, July 20, 7 a.m. – Midnight Downtown Oakesdale and McCoy Valley Museum
7 a.m. – 10 a.m. Pancake Breakfast at the Oakesdale Fire Station
9 a.m. 5-Mile Fun Run (register at the school)
11 a.m. Kiddie Parade
*Pancake breakfast
*Run (5 miles)
*Parade
*Games
*Castle Tours
*Entertainment
*Street Dance
*Food
*Beer Garden
*Masonic Hall 3-on-3 Basketball Tournament
*Museum Tours
*Craft Vendors
And you can bet we're … in the parade today! Unfortunately, our mill won't be open to visitors (we're knee-deep in renovations), but we have photos of the interior and plenty of history and celebration to make up for it.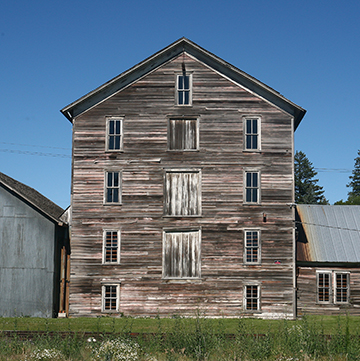 Long live Oakesdale and the J.C. Barron Flour Mill!