To celebrate 125 years of Oakesdale and 25 years of Old Mill Days …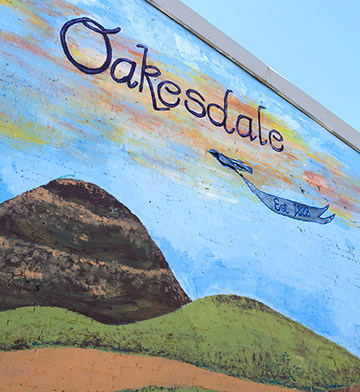 you start with a cowgirl hat, braids, and boots …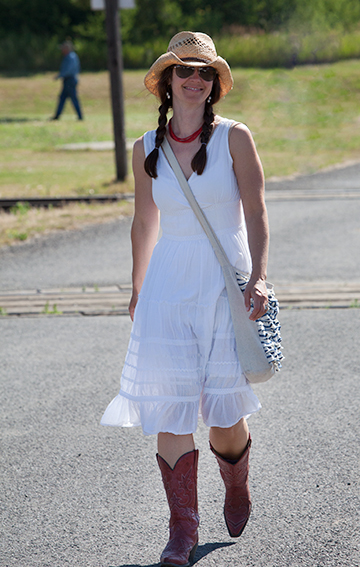 Or if you're my mother, you pose in front of the coolest pink truck you can find while wearing your "miller" outfit.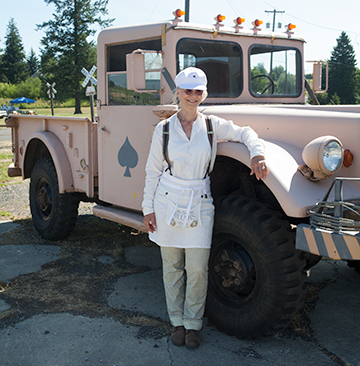 Then, you support the fire department by eating pancakes at the pancake breakfast …
and if you're lucky … sit with the Oakesdale royalty!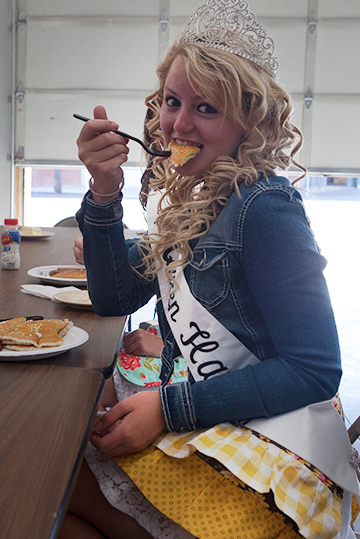 Enjoy lots of yummy treats like cotton candy, snow cones, and ice cream with homemade waffle cones.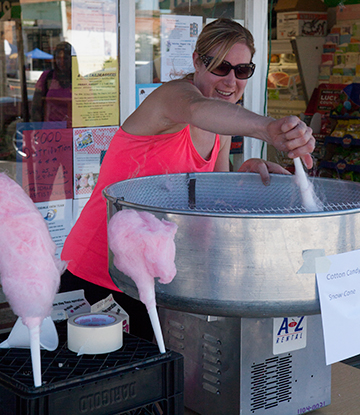 And rev those engines at the car show …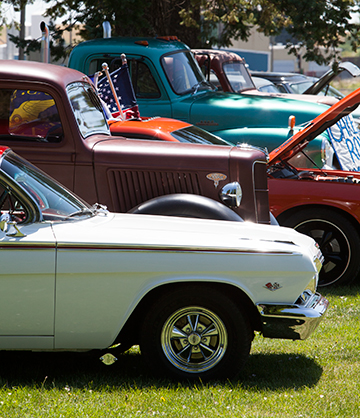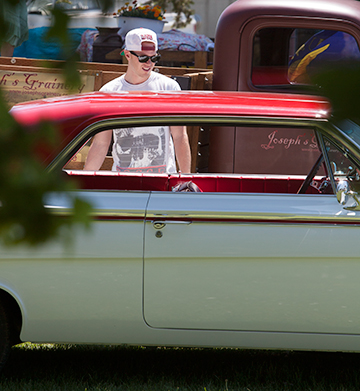 After all that, get to know your neighbors, interested in our Budget Mix™ that we brought to sell out of the back of our teardrop trailer.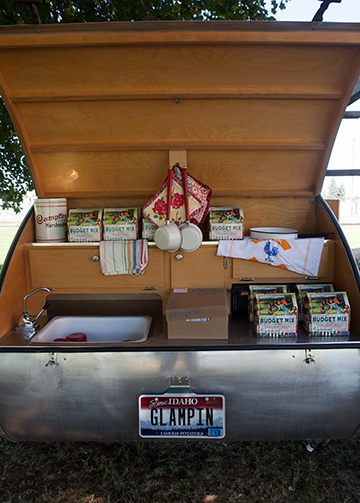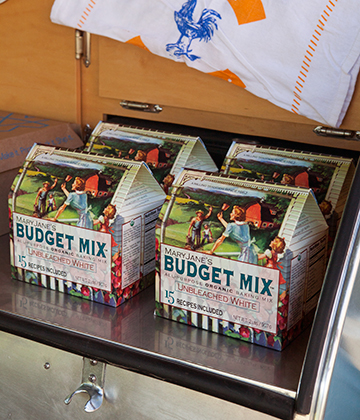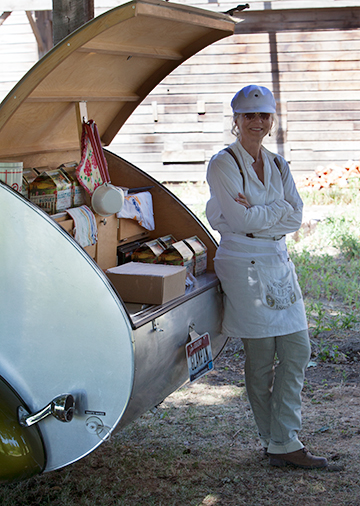 These folks walked away happy customers, indeed!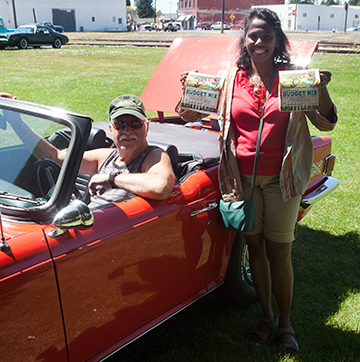 Soon after, it was time to prepare for the parade. We hosted the Oakesdale royalty on the back of our classic Chevrolet flatbed pickup truck. Here, Princess Emily gets the finishing touches on her tiara.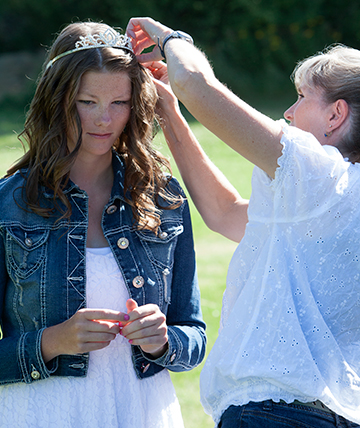 And what would royalty be without a fitting sash?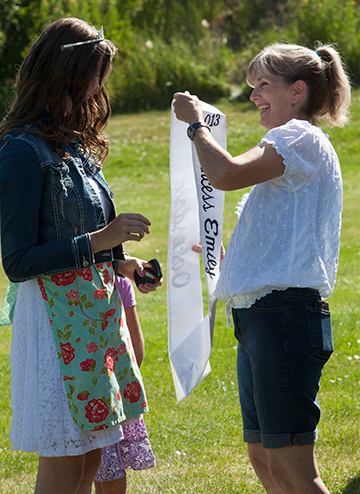 Time to deck out our old pickup …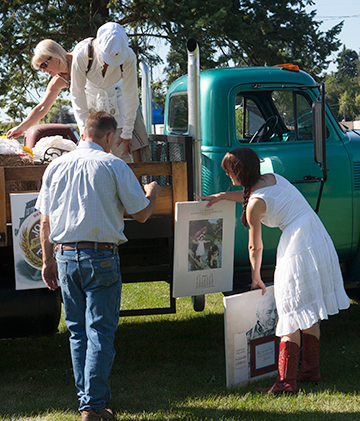 It's always an honor to keep alive the memory of J.C. Barron and his flour mill.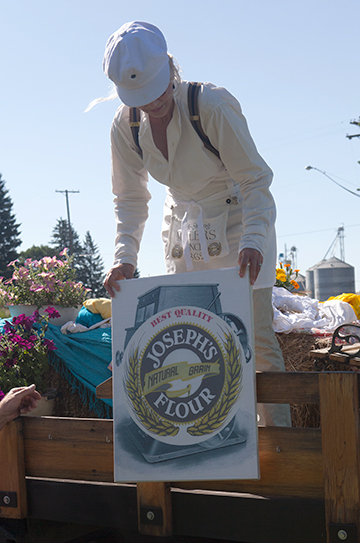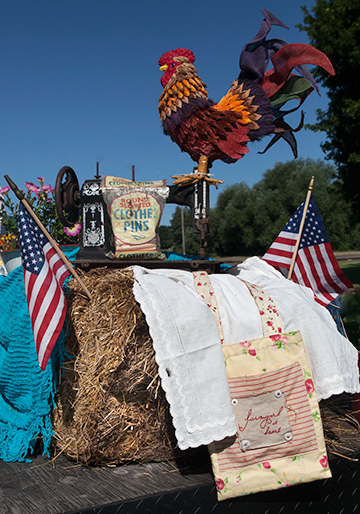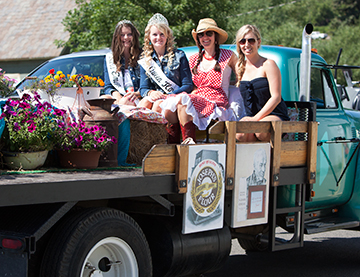 Meet Queen Hayley and Princess Emily! What lovely ladies.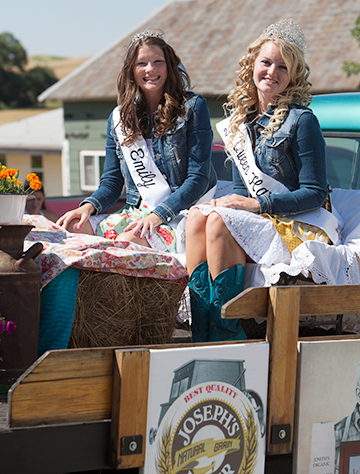 And those turquoise boots! Her teacher gave her this pair of boots—when she was in 3rd grade! Did that teacher know she'd grow up someday to be the queen of Oakesdale and wear them in a parade?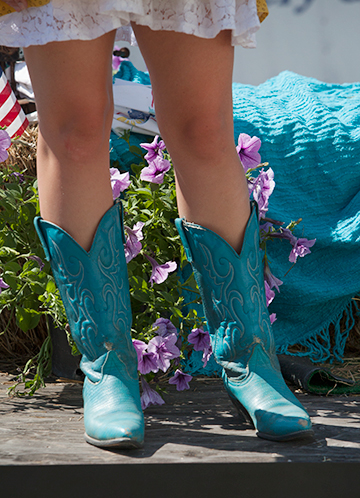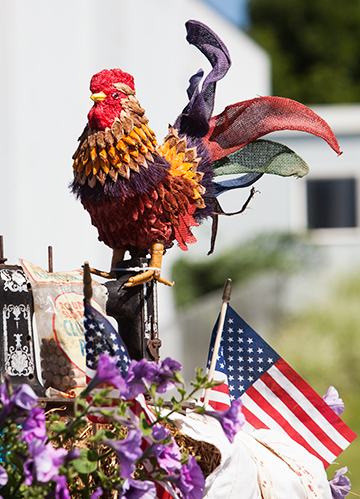 And FINALLY, it's parade time! The Fit Farm exercise center … gotta love it.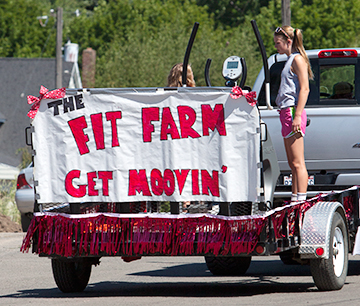 The Tekoa float took me to a tropical paradise.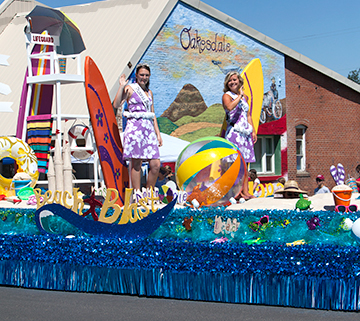 And what's a parade without a horse (or two or three or more)?
The Spangle Days Princess and her gallant steed paid the town a visit.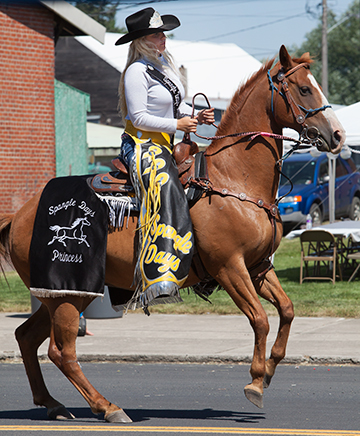 And here we have the Distinguished Young Woman of Oakesdale.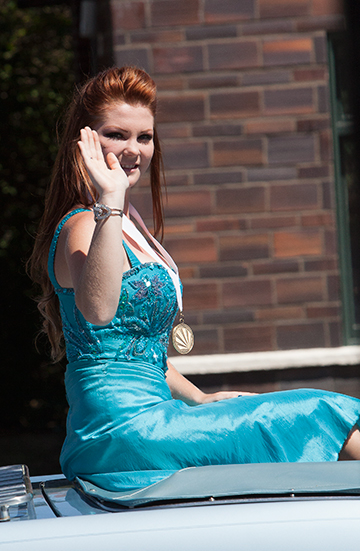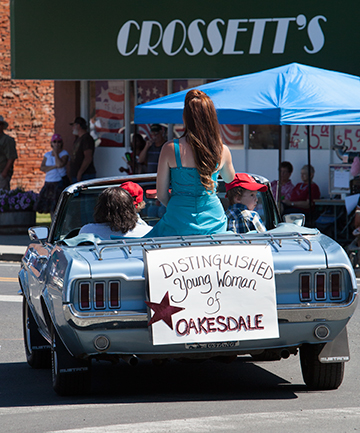 After the parade, this HAPPY lady …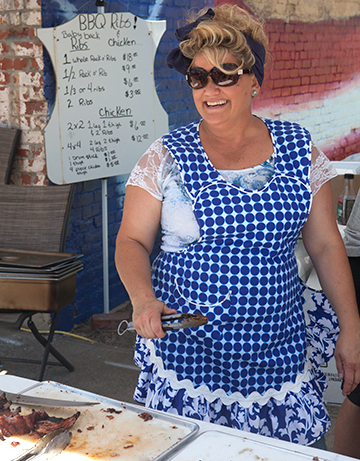 And this HAPPY guy …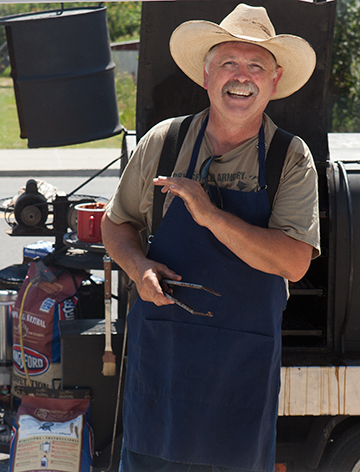 Made us all VERY HAPPY with these BBQ ribs. Finger lickin' good!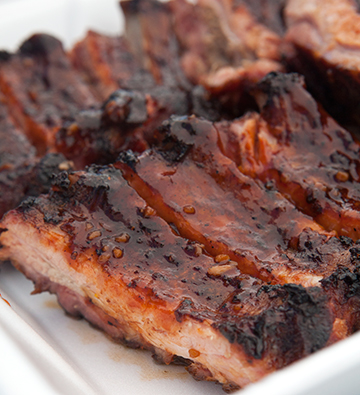 It was fun celebrating the citizens of Oakesdale, Washington, where our historic four-story, turn-of-the-century flour mill sits in the center of a lovely small town.