In an earlier post, I shared some pics from our trip to Lindsborg, Kansas. While there, we also toured a flour mill built in 1898 that, for a couple of days each year, is cleaned up and turned on! Amazing.
Below is an advertisement from The Lindsborg News-Record of the Old Mill announcing their annual event, Millfest.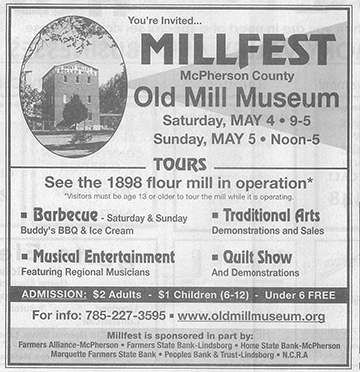 They even dressed the part and gave us a fabulous tour of their mill.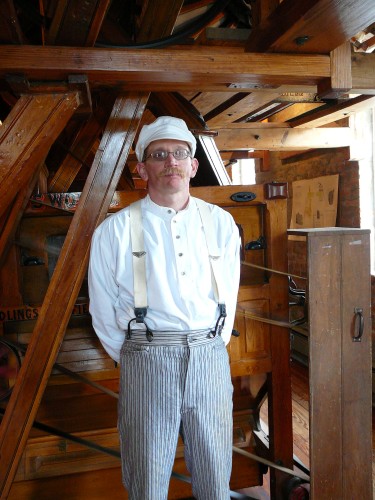 It was especially exciting touring this mill because for the most part, it's a carbon copy (well, inside at least) of my J.C. Barron Flour Mill, located in Oakesdale, Washington.
I purchased the mill from Joe Barron with the promise to do my best to preserve his history and its legacy. He was a third-generation miller. (We met and worked together while I was working on my organic backpacking food line.) My mill was moved by rail car to its current location from Pennsylvania in 1906 by Joseph's grandfather, but was built around the same time as the Smoky Valley Roller Mill, 1889.
The main difference between our two historic monuments (both are registered on the National Registry of Historic Places) is the outside of mine was built with wood, and theirs with brick. The brick has helped immensely to preserve their mill.
The outside of the mill in Kansas.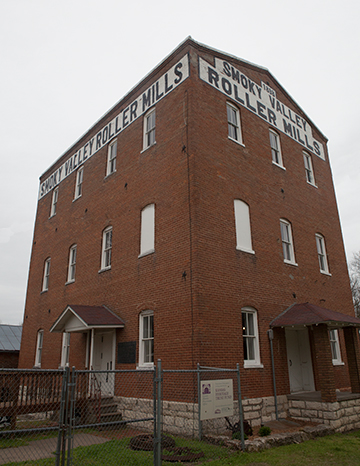 My mill, made out of wood, in Oakesdale, Washington.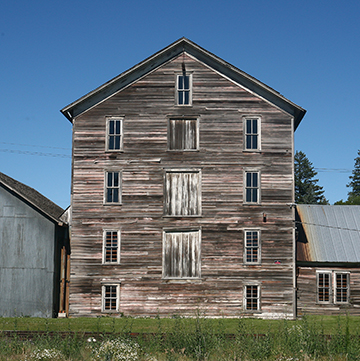 Inside of the mill in Kansas. All shined up and rollin'!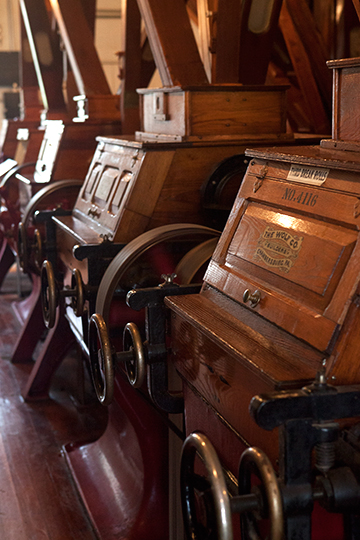 Inside the J.C. Barron Flour Mill.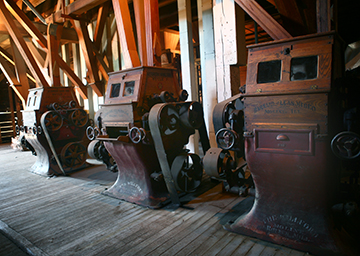 July 20, 2013, we are going to celebrate the lasting legacy of the J.C. Barron Flour Mill at Old Mill Days in Oakesdale. There will be a parade, run, food, games, vendors, music, crafts, and a beer garden. And the fun doesn't stop there! You'll have loads of fun attending the street show, participating in the landmark tours, showing off your car or tractor at the car and tractor show, and sinkin' hoops at the Masonic Hall 3-on-3 basketball tournament.
Come on over to the Oakesdale Mill website to donate, volunteer, or sign up for any of the events listed.