Finally. I beheld our dear Winnie with my own two eyes. Hugged her with my own two arms. Winnie (redtractorgirl) flew to Idaho from Florida to meet up with Kellie Falconer (accordiontokellie) who she'd met on our chatroom. (Winnie recently retired from a career as a health care professional. Next up? Yellowstone Park and the Tetons.) I dashed from my farm up to our retail store two hours north in Coeur d'Alene to take them out to lunch, a loooooong leisurely lunch. So very much to discuss!!!!! In person. For the first time.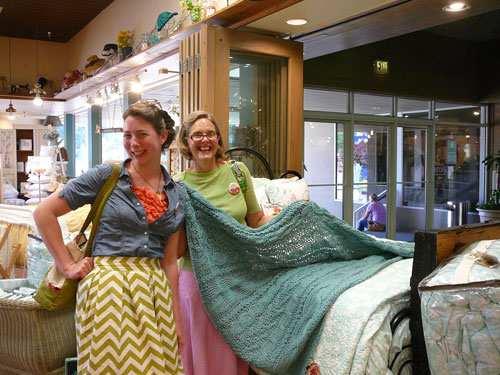 If you're ever in Coeur d'Alene, make sure you dine at Tito's. The food is excellent and their sweet potato fries are the best. They come with … get this, huckleberry dip.
Kellie lives in N. Idaho on a homestead with her family, her creativity spilling forth into the world from a wall tent studio. I kid you not. The photos that she and her sisters take are fantastic. Check it out: http://kelliefalconer.blogspot.com/search/label/wall%20tent
And her Etsy shop: http://www.etsy.com/shop/kelliefalconerdesign
And once you've feasted your eyes on all things Kellie, make sure you order a custom farmgirl button from her.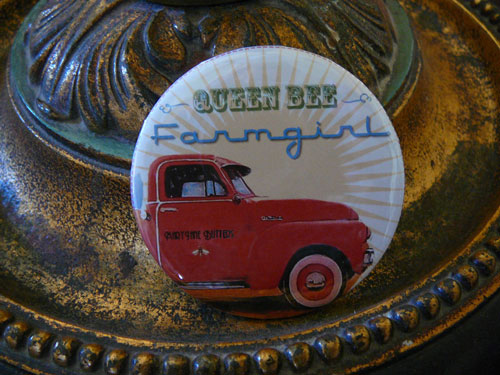 And our dear, sweet Winnie managed to bring a jar of her backyard, homemade marmalade all the way from Florida. Sadly, the jar didn't last but a day once it arrived back home with me.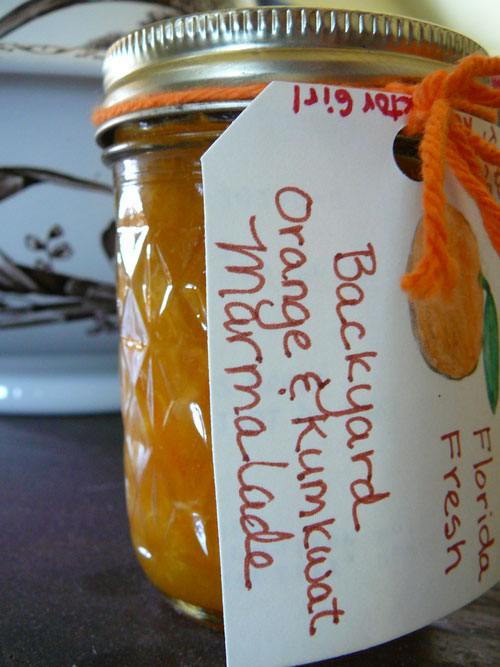 Here's a post from 2011 when Kellie first visited our store. How adorable is this girl???!!!!!
http://www.maryjanesfarm.org/snitz/topic.asp?TOPIC_ID=53472
Life is good. Friends are golden.