Look what I found at our local coop, in our very own Glamping fabric!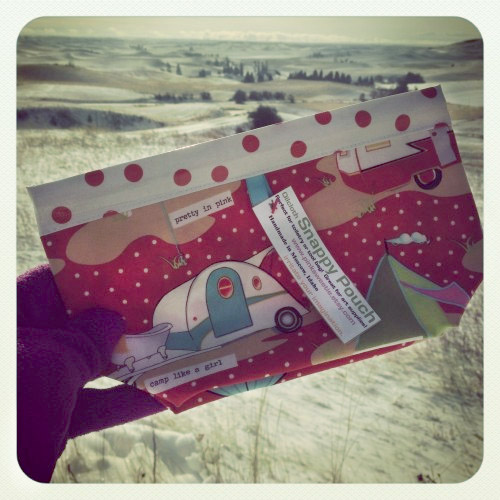 Alicia at Pink Sweetie is busy making some adorable hair gizmos, snappy pouches, and magnets. She has a great selection on her Etsy store. Happy shopping!
P.S. Can you believe I get to live the background of this photo every day?? I was on my way to the farm with snappy pouch in hand so I thought I might as well enjoy the view and the sun for moment and snap a photo of my snappy for you.