Our latest addition, Charlie, loves to chase our chickens. (I think they secretly like it.) I might add, I've never had such a playful calf. He's constantly on the go.
First he stalks them, moving only inches at a time—the two girls are just walking along, visiting about the latest American Idol winner—when …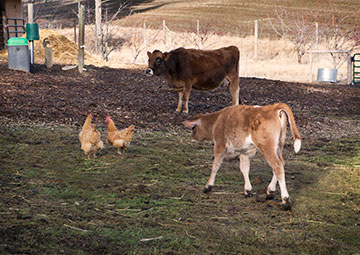 Pounce! (Auntie Etta Jane stands by, shaking her head, "Kids.")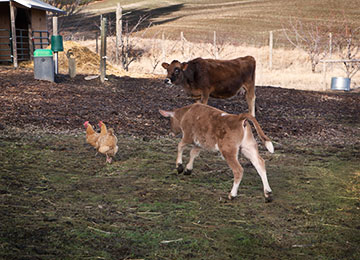 "It's him again!"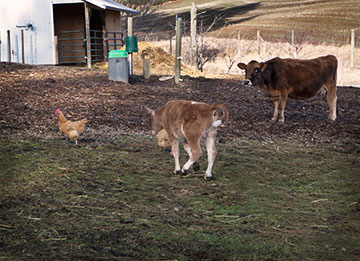 "Run for your life."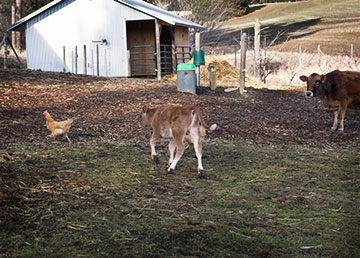 Meanwhile, auntie watches patiently.