It's that time of year …
My sister and I can't wait for warmer weather to get outside to play. (Game of horseshoes … with a pair of warm winter gloves, anyone?) We've read all the books we own many times. We've played all of our board games over and over again. How about this for entertainment?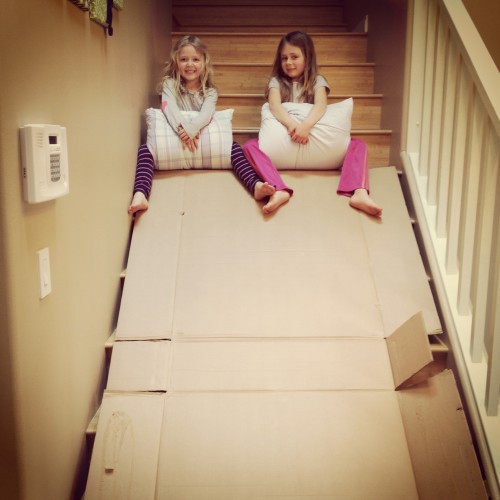 Stair sledding is way fun and the extra-big box Daddy found sure helped. And while we're waiting for spring a tad bit impatiently, here's one of our favorite reads (just in case you don't have a massive box for stair sledding).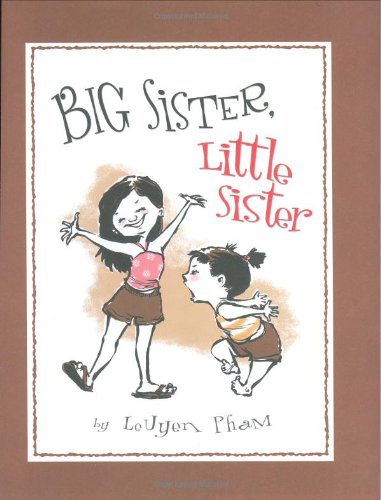 It's a good reminder that my sis and I make a good team. And Mia loves the line that I will never be better than her at being the little sister. It's true. She's also more fearless and faster on the stair slopes!