I run EVERYWHERE. I run, and then I run some more. The humans who know me understand the importance of frolic and fresh air, bucolic and loving care.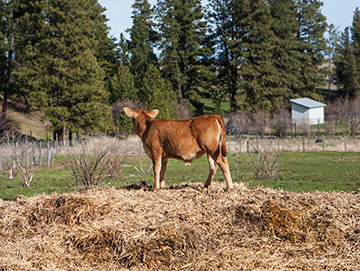 When a truck comes, I run.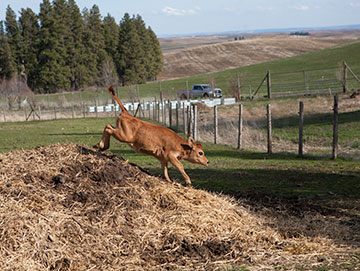 When a plane flies overhead, I chase it. Wherever the wind blows, I go too.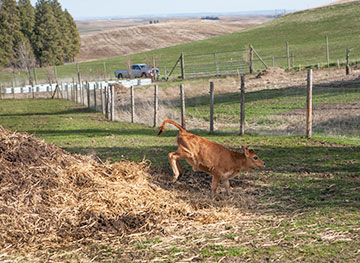 I run so fast my tail sticks straight out behind me.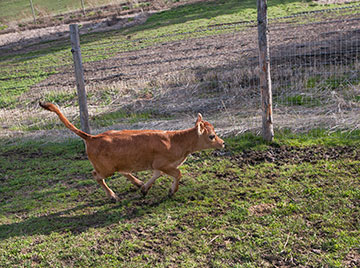 My feet are as coordinated as those of a race horse.
But I can stop on a dime any ole time.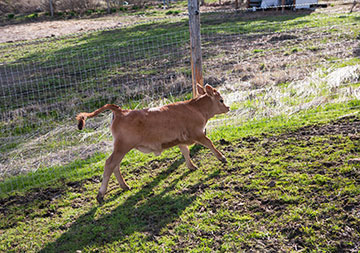 'Cause every now and then I have to go find my mommy and catch my breath (and suckle a little something).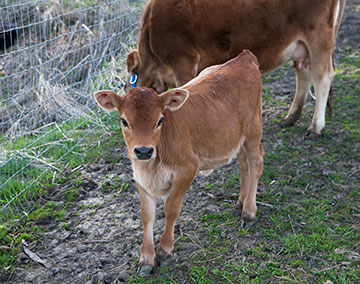 And then I run some more. Sure-footed me. It's hard to imagine being held captive like most calves are on larger dairy farms. And having to grow up without the peaceable comfort of my mother to touch and love me.
…. all of it so food can be cheap at the cash register. Economy of scale it's called.