Festively colored and nearly bursting from every grocery-store shelf this time of year, candy corn harkens the arrival of Halloween. But aside from that, what do we really know about this little dentist's nightmare? I went searching for answers and found out that it's certainly the candy we love to hate; candy corn has been reported as the least favorite candy by consumers. But ironically, 35 million pounds of the confection are made and sold in the U.S. each year.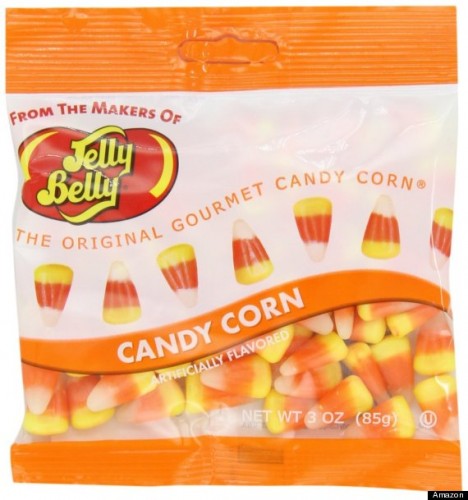 Candy corn has its origins in the Goelitz Confectionery Company, now known as Jelly Belly, who's been making it longer than any other company. Production began in 1898 in a factory in Ohio, and Goelitz claims candy corn became so popular, the company continued to see profits through both World Wars and the Great Depression! The brilliantly colored trifecta of sugar used to be referred to as "chicken feed" in reference to its corn shape (Americans weren't too keen on eating corn back in the early 1900s because of its lack of sweetness and its tough texture, preferring instead to feed it to the livestock), and the packaging revealed a handsome rooster with the slogan "something to crow about" printed below him.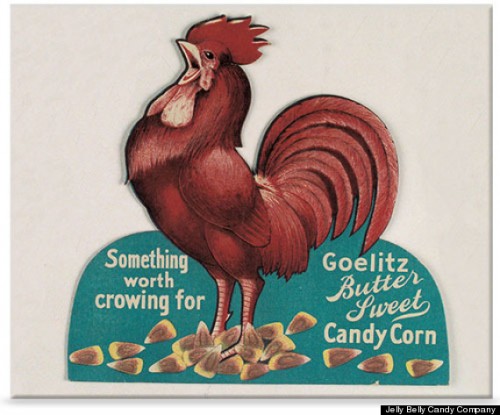 It wasn't until the 1950s that Halloween became more centered around candy and advertisers rushed to bill candy corn as "the traditional Halloween candy." I admit, I buy a bag each year for the décor component. Halloween does call for a cute candy jar full of candy corn. And someone always seems to eat a few pieces.