Who doesn't love a tulip in bloom this time of year? And a pink one at that?!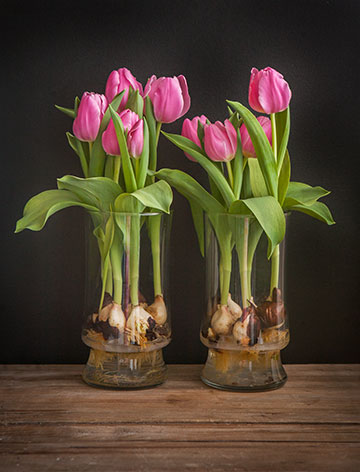 Right by the front door at my local Walgreens, I spied these pink beauties in the beginning stages of their spring sprout, so I brought two of them home for $7.99 each. All you do to continue forcing their bloom is to add a titch of water to the bottom compartment of their oh-so-clever glass vase that has a plastic screen just beneath the bulbs.
The roots seek the water, the tulips start to grow, and then, voilà … tulips! What I like about this idea is the fact that I also purchased a container for forcing blooms again this time next year and five pink tulips bulbs that I'll plant in my garden (x2). The company that thought up this brilliant idea is Bloomaker.com.