Did you know that a milkmaid, a cow, and an observant doctor are to thank for the eradication of smallpox from the developed world?
In 1796, English physician and scientist Edward Jenner developed our first modern-day vaccine after treating a milkmaid for blisters on her hands. The blisters were from a mild disease called cowpox, which was often transmitted from cows to milkmaids. During treatment, Jenner noticed that milkmaids who recovered from cowpox never contracted smallpox, the most virulent and deadly disease of the time, killing 400,000 people a year in Europe alone during the 1700s and an estimated 300–500 million people worldwide during the 20th century (smallpox was only declared eradicated in 1979).
From that astute observation, Jenner went on to develop the world's first vaccine, and his discovery is said to have saved more lives than the work of any other person in history.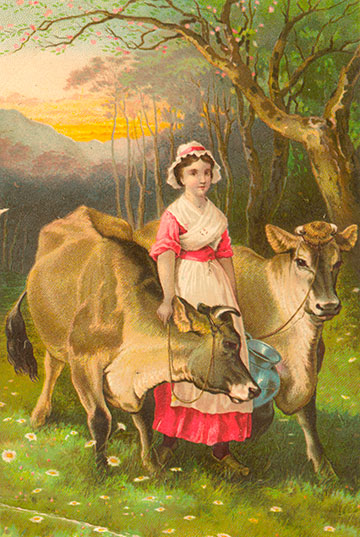 The milkmaid had contracted cowpox from a cow named Blossom, and Jenner used fluids from that cow's blisters to develop his vaccine. Blossom's hide now hangs in a place of honor at St George's medical school library in Tooting, England.