Be it destiny or serendipity or simple coincidence, wonderful things can happen when strangers collide.
Are you familiar with Brandon Stanton, a photographer who walks the streets of New York with his camera in hand, asking complete strangers if he can take their pictures? Stanton posts the photos on his blog, Humans of New York, often with an accompanying story or quote from his subjects. He began what he refers to as his "photo census" back in 2010 as a way to capture and chronicle the neighborhoods of the city through the faces of the people who live there.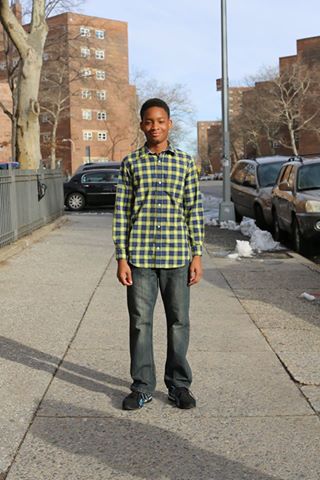 Along Brandon's journey, he met Vidal Chastanet, an eighth-grade student at Mott Bridges Middle School in the Brooklyn neighborhood of Brownsville, whose image and accompanying story recently went viral on Stanton's blog. The day they met, Brandon asked Vidal to share a story of a person who had influenced his life. He chose the principal of his middle school, Ms. Lopez, because of the great lengths she goes to ensure each child knows how much they matter.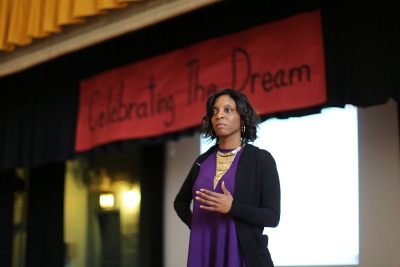 Although Stanton usually tries to avoid becoming involved in the lives of his subjects, the response to the blog post was so great, he felt compelled to meet Ms. Lopez. And it just so happens that when he met her, Ms. Lopez was in the middle of a fundraising effort to send her sixth grade students to a summer program at Harvard. Because Brownsville has the highest crime rate in the city, and because the limited horizons of disadvantaged youth are always on her mind, Ms. Lopez chose Harvard to show her students (she refers to them as scholars) what it feels like to stand on the campus of one of the world's greatest schools and know that they belong there. Brandon was so inspired by Ms. Lopez and her passionate ideas that he personally joined in the effort and launched a fundraiser on Indiegogo.
What transpired next is beyond inspiring!! People started sending in little bits of money. Lots of people. $1 million dollars was raised in five days, ensuring that for the next 25 years, Ms. Lopez' sixth grade scholars will travel to Harvard.
All because two strangers happened to strike up a conversation on the street.