If you've had daydreams of glamping already this year, raise your hand.
I knew it.
What was your cue?
Flowers blooming? Froggies singing?
There's just something in the springtime air that tells us to take out the tent or tidy up the trailer.
It's time to get back OUT THERE.
Of course, locating the perfect place to pitch camp can be a challenge. While the Internet has endless info on where to go, it's not always easy to pin down a campground that has exactly what you're looking for in an outdoor getaway. Does it allow dogs? Are grills provided? How far is the nearest shower? Hopping from website to website in search of answers can take hours.
Not anymore.
All hail Hipcamp.
While it may sound like a resource reserved for intrepid young hipsters, Hipcamp is shaping up to be an excellent go-to guide for anyone seeking a campsite that's just right.
"Hipcamp is the only place you can go that lists campgrounds across all government platforms (national parks, state parks, national forests, etc.)," says co-founder Eric Bach. "We make it easy for users to filter through campgrounds based on what matters most. So, you can easily answer questions like, 'Where can I go camping by a lake with my dog next weekend?' We're bringing the world's public campgrounds online, unlocking private lands for camping, and working overall to increase access to the outdoors."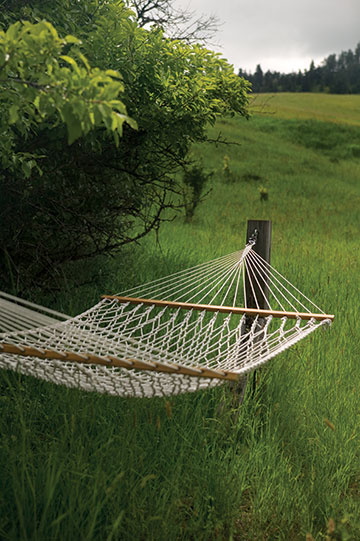 Hipcamp currently covers 367 parks, 2,170 campgrounds, and 56,375 campsites in California, Texas, Florida, and Oregon. The team's goal is to add more states this summer and offer national coverage by the early fall. In the meantime, you can help beef up the site by adding your own information and impressions to the cache.
"Our users (or tribe) play a key role in helping us paint a more complete picture of a state's camping experience," Bach explains. "They can upload photos and tips directly to the site. We could use any and all content around past camping trips. It's what helps us get more people outside!"