I'm guessing you love to read as much as I do. I also suspect that, like me, you don't always get enough time to curl up with a good book. Oh, how I cherish every moment when I can wander among words. You know the feeling: suddenly, you find yourself transported to another place, another time, another way of thinking. One of the things I love best about books is …
… their infinite ability to connect us with the great diversity of the world and open our minds to hope and possibilities. It's a privilege that's easy to take for granted, unless, of course, it were taken away.
I've often thought that if I ended up stranded in some unforgiving place and could have only one possession with me, it would be a book. But, honestly, I'd never considered the incredible value that books might have within our nation's prison system, a place where "stranded" is an understatement. Regardless of the reasons people end up in prison, it seems to me there is great value in lighting candles of literacy in the darkest of places. With torches in hand, a group of concerned citizens in the Pacific Northwest have found a way of giving back that struck me as revolutionary.
Books To Prisoners (BTP) is a volunteer, non-profit organization that sends books to prisoners throughout the United States. The goal? To foster a love of reading and to encourage the pursuit of knowledge and self-improvement.
This cause really hits home when you read a quote by Malcolm X on the BTP website: "I have often reflected upon the new vistas that reading opened to me. I knew right there in prison that reading had changed forever the course of my life. As I see it today, the ability to read awoke in me some long dormant craving to be mentally alive."
This one famous man's sentiment is echoed thousands of times each year from prisoners who have received books from BTP. Jimmy, an inmate in Texas, wrote, "Dear People: Thank You. Little occurs that reminds me I am a member of a cognitive, emotional species: your package did. Not much going on in the Texas Department of Corrections, so a good read is a primo event. Thank you for reminding me that I'm human and other humans care!"
Receiving over 1,000 requests for books each month, BTP volunteers work two evenings a week opening letters, scouring their collection for books that meet each request, and mailing parcels. Due to shipping costs, prisoners can receive two pounds of books just twice a year.
What kinds of books are inmates asking for? The most popular requests are dictionaries, thesauruses, African American history, Native American studies, legal material, GED materials, and languages (particularly Spanish). Other common requests include fiction, vocational-technical manuals, politics, anthropology, art and drawing, psychology, and health and fitness. Most prisons accept paperback books only.
Here are a few ways you can help:
1. Donate
Every donation helps, no matter how small.
2. Order Equal Exchange Products
Peruse the Equal Exchange catalog to order delectable varieties of organic and fair-trade chocolate, coffee, tea, almonds, and cranberries, as well as handmade gifts from Ten Thousand Villages. Equal Exchange will donate a generous portion of your order, so no matter how small or large, to BTP. To place an order, email Anne at plrnet@earthlink.net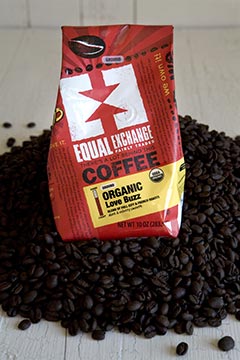 3. Support BTP by buying books at Amazon
Use the link on BTP's homepage to search for books and other items at Amazon.com. Anything you purchase via this link will earn BTP a referral fee of 5%, which helps pay for postage to send books to prisoners.
4. Shop at Left Bank Books in Seattle, Washington
You can purchase BTP t-shirts, books on prison issues, and other books at Left Bank Books in Seattle, Washington. Left Bank Books has long been a supporter and sponsor of BTP.
5. Volunteer
Whether you can spend one hour or 10 hours answering letters, wrapping packages, writing grant proposals, or sorting books, BTP can use your help. The Seattle-based program meets on Monday and Tuesday nights from 6 p.m. to 10 p.m. in the University District to answer letters, shelf books, mail packages, and conduct regular business. For more information and directions, call (206) 442-2013 or email bookstoprisoners@live.com. Other groups are active in Bellingham, WA; Olympia, WA; and Portland, OR.