After devouring a tin of Washington State University's award-winning Cougar Gold cheddar cheese, what did I do with the leftover tin?
Put it to good use it in the barnyard, of course. Inside are the green scrubbies I use to clean my cow's watering trough. But, not until after I'd taken a tour of their cheese-making facility (below).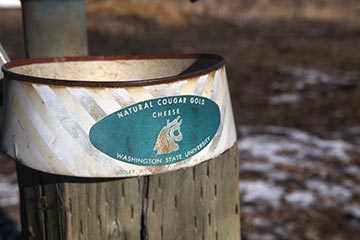 Cheese is a complex science and when done right, out-of-the-world delicious. Kim and I and friends visited Ferdinand's Ice Cream Shoppe, Washington State University's creamery, to see how large-scale production cheese-making is accomplished.
When we arrived, they had a batch of cheese on the finishing table and were getting ready to put it into cans to be aged.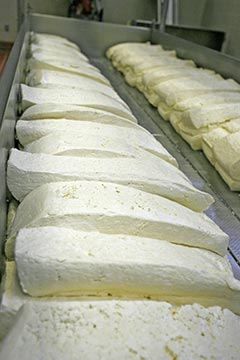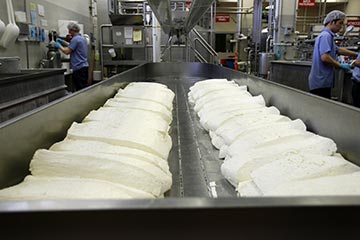 First they chop the slabs up into curds.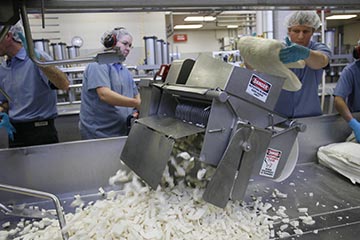 Then they added (like a ton of!) salt to keep the curds from liquifying back together again.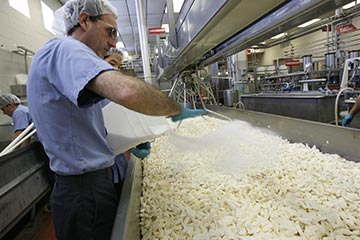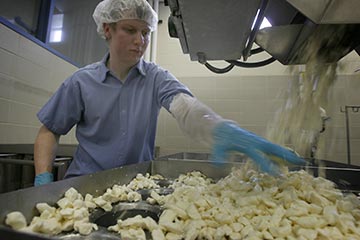 The curds are then put into pressurized containers for an hour to remove the last of the whey.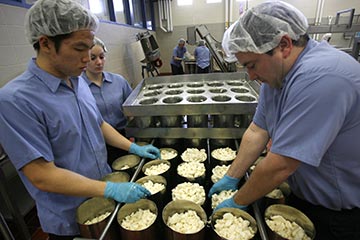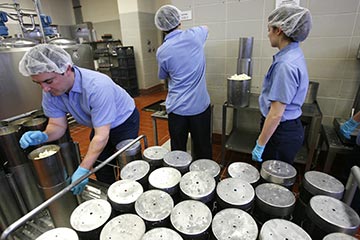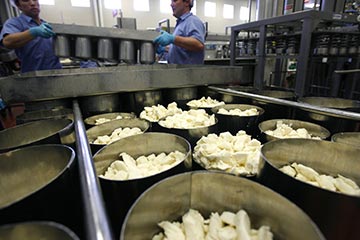 After an hour, the cheese is wrapped in cheesecloth, and allowed to press again overnight to give the cheese a smooth surface.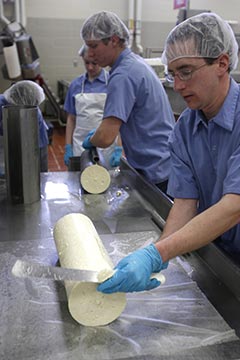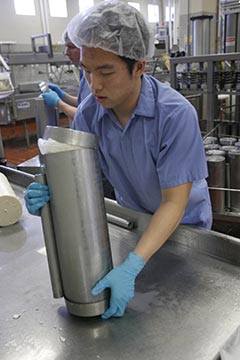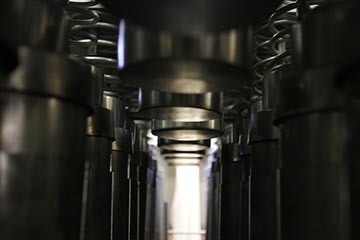 The next day the cheese is sliced into rounds and placed into their signature cans and vacuum sealed. Cougar Gold, a gourmet cheddar, is then left to age for 1 year before being sold.
You may purchase Cougar Gold online at Ferdinands in Pullman, Washington (or their ice cream on location). All the cheese is made by Washington State University students. At the end of our tour (we organized the tour with some friends who homeschool), we were treated to free double-decker ice cream cones. Chocolate mint for me, espresso for Kim, huckleberry for the kids.