… a photo of Jack Frost.
We rarely have hoarfrost (also called pruina—a chalky, crystalline bloom) before we have a blanket of snow covering the fields. The result has been a …
… gorgeous, muted palette of golds, some reds—surreal scenery. Note the wall tent perched above our facility, tucked in for the winter but ready for your summer 2012 B&B reservation.
Come glamping with us next summer!
Did you know that pruina is also found during the summer on fruits like grapes and plums? It makes their skins impermeable to water, deflects the sun's radiation, and protects against bacteria and insects. The next time you're wiping that strange, white film off the plum you're about to pop into your mouth, you'll know what to call it and the purpose it serves. As is always the case, Mother Nature has thought of everything.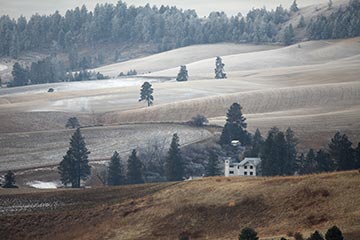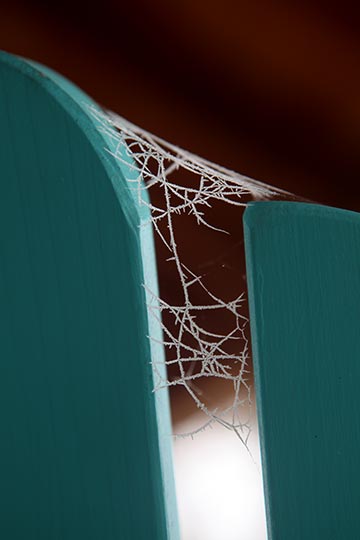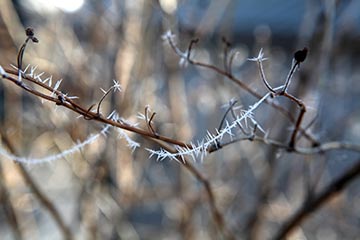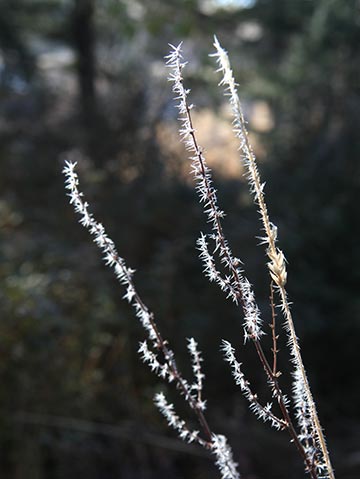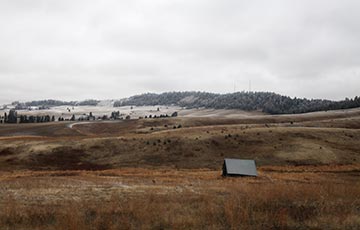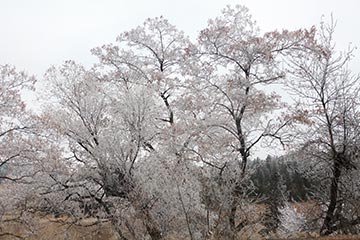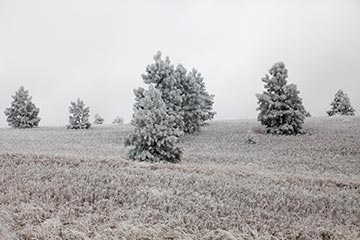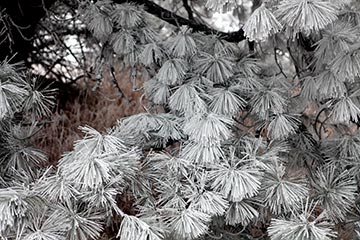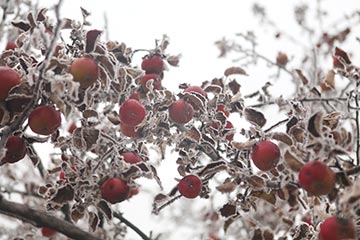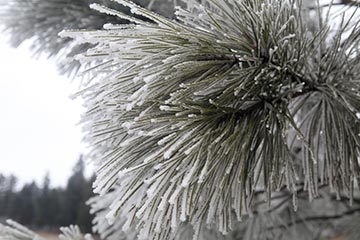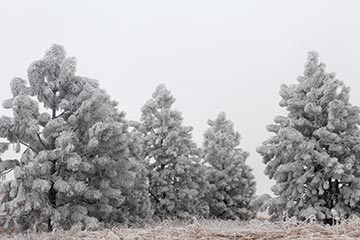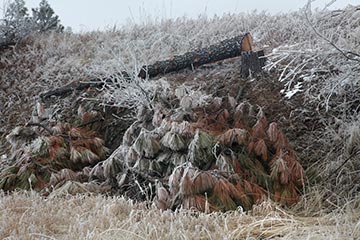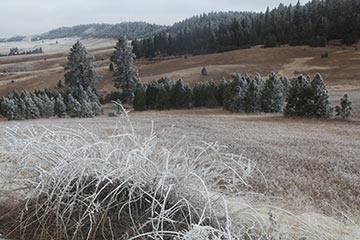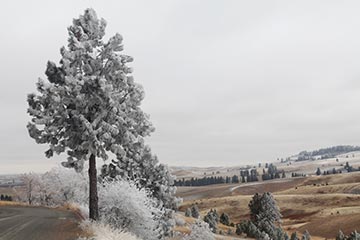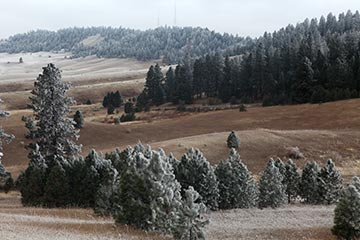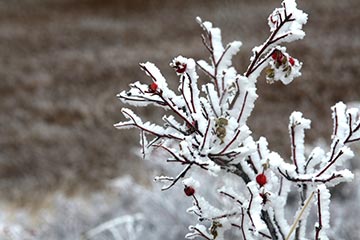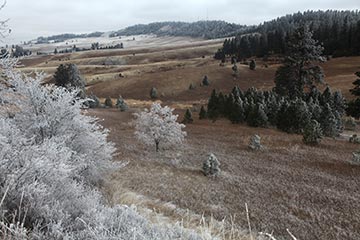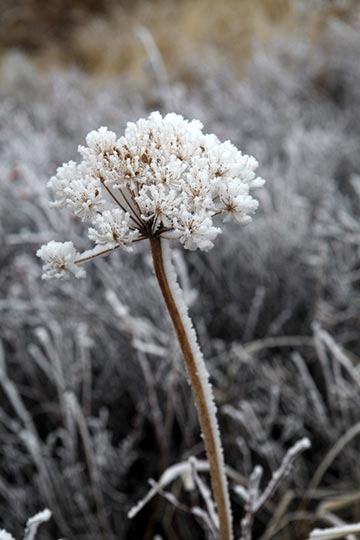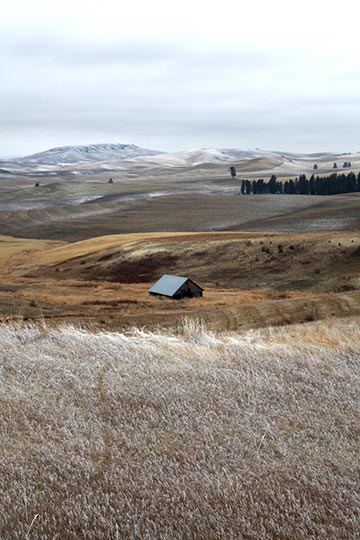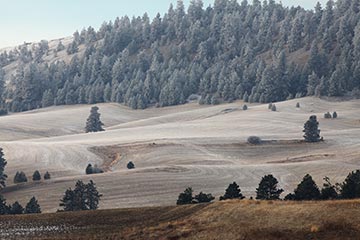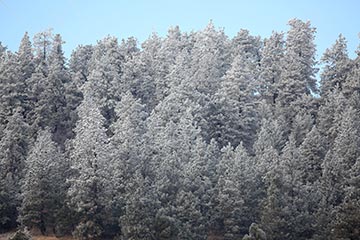 We're sharpening our ice skates for some scenes from "on frozen pond."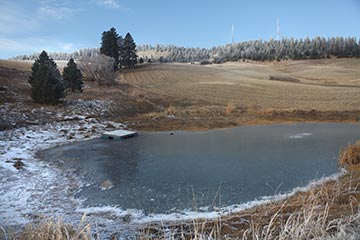 Here's a close-up of the tent you saw in the first panoramic photo looking down on our farm. We call it our honeymoon tent because 17 couples have spent their first committed night together in it during the last seven years since we opened our B&B. Our first honeymoon couple came back for their fifth wedding anniversary celebration. Last summer we had our first vow renewal. My daughter and Kim surprised them with an outside altar they spent the day constructing—lots of candles, a rose petal strewn pathway, and celebratory food and wine. There wasn't a dry eye in the crowd.