Now that you've read my book, Glamping with MaryJane, you need to find a fabulous place to get your campin' glam on.
We're back for a 9th day of where to glamp in 2013.
Texas is known for its out-of-this-world charm, hospitality, and old-world elegance. Sinya, on Lone Man Creek, near Wimberley, has managed to combine all three, then add a touch of African safari to its repertoire, without the fuss of cross-continental travel.
Sinya — on Lone Man Creek
Texas
Each modified safari tent is styled simply, but with immense attention to detail that feels serene and open.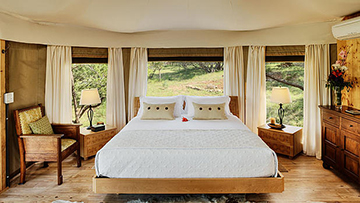 While every coordinated corner invites you to have-a-go and test out each remarkable view spot.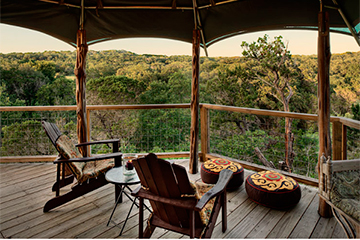 At night, the stars come alive for miles and the warm days turn into still romantic nights that will enchant …