Here's another quick and easy soup leading up to the big day. Potatoes! Nothing says comfort like potatoes.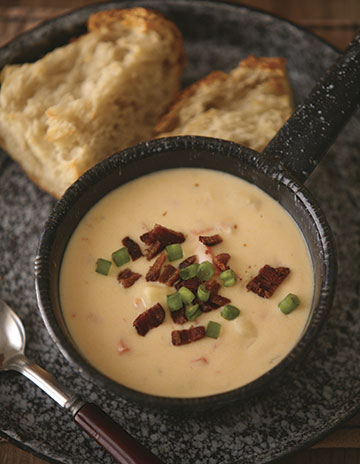 Cheddar & Potato Soup 
Sauté 1 diced onion in 4 T butter. Add ¼ cup flour, 1 t dry mustard, and ½ t cayenne; stir for 3 minutes. Add 4 cups chicken broth, 1½ cups diced carrots, and 1½ cups diced potatoes; bring to a boil, then reduce heat and simmer for 30 minutes. Add 2 cups half-and-half and 3 cups grated cheddar cheese; cook for 5 minutes. Add salt to taste. Serves 6.