Here's a nugget of geographical trivia that proves romance can be found in the most unexpected places.
First, think of places where people speak French …
France, sure.
Canada.
Parts of Africa.
The far-flung Polynesian islands?
No denying the romance there.
But I'll bet you didn't include Old Mines, Missouri.
It's true.
Check out the sign beside the door in the photo below.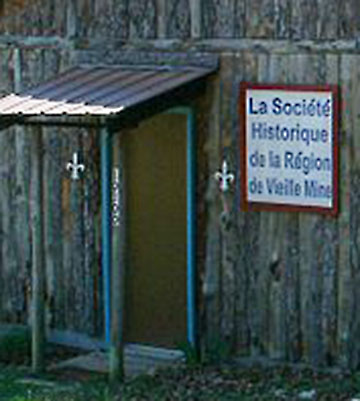 That, my friend, is French.
Now, I know what you're assuming, but it's not just an attempt by the local Historical Society to fancy up an old log cabin. The sign is actually a reminder of bygone days when enterprising French miners pitched camp in southeastern Missouri and started digging, hoping to find silver among the area's plentiful lead deposits. Old Mines never yielded much in the way of riches to the French settlers, but their culture and language was indelibly marked upon the region. Shaped by time as well as Creole and Indian influences, the locals' speech developed a unique dialect that became known as Pawpaw French (after the native fruit-bearing tree).
Today, however, only a handful of Old Mines residents still speak the language, and this fascinating scrap of American heritage is hovering near extinction.
Take a minute to travel to Old Mines via the video below, and listen to the lilting words of Natalie Villmer, one of the last speakers of this fading tongue, as she explains its history and sings its praises (in Pawpaw, of course).