Well, all's well that ends well and our little Etta Jane was born January 26th. She's a happy and healthy little …
… calf and is enjoying her first everything, from snow, to bright sun, to kicking up her heels while frolicking in the fields. And we have fresh milk again!!!!
Remember the Fantasy Football ain't got nothin' on this! post? We all had bets as to when Maizy would go into labor. Nick, one of our amazing food packagers, and bulk mixer, won the pot.
Stuffed. Into a small-mouthed antique milk jug.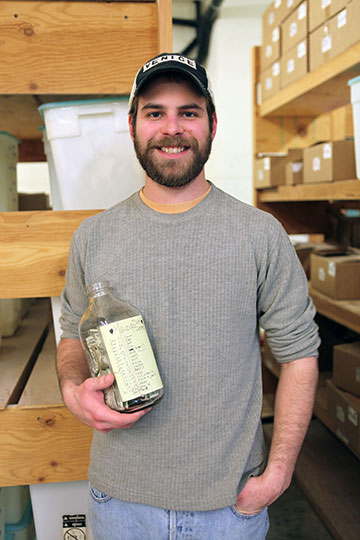 Good luck claiming your prize! (I told him we needed the jar so he couldn't break it like a piggy bank.)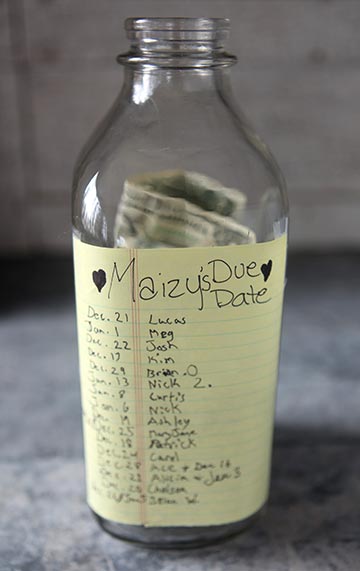 Guess we should have included a pair of tweezers in the winnings …