Not yet, not yet, not yet. Oh, when will our Maizy have her calf? We've been stuffing dollar bills into, none other than, a milk bottle in an attempt to predict WHEN!!!!
Any ideas for girl or boy names?
Maizy is sooooo over-the-top huggable and lovable right now. She wants to be touched all over, scratched, and reminded constantly (several times through the night) how beautiful she is. If she weren't so BIG, I think she'd crawl …
… into my lap
 and purr.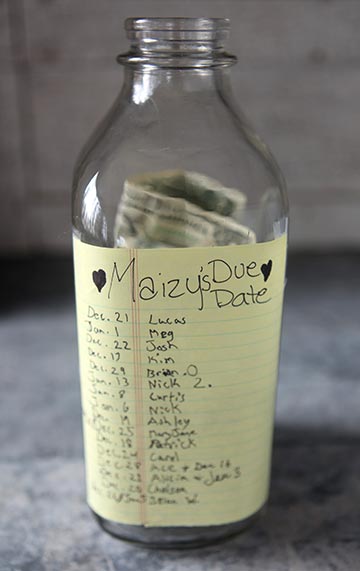 Here are the photos I took when my Jersey, Chocolate, gave birth several years ago.
What date and time do you predict for Maizy?