Rebekah Teal, our City Farmgirl blogger, will soon be our City turned Country Farmgirl. She's packing her bags …
(with what little she has left—major purging going on) and moving to a tree farm. For real.
She's going to be a farmer. Farmer Teal. "Oh, that place? That's Farmer Teal's place."
Here at our farm, we felt the urge to celebrate absentee. So we had an amazing raspberry-filled cake (one that Rebekah would approve of) and …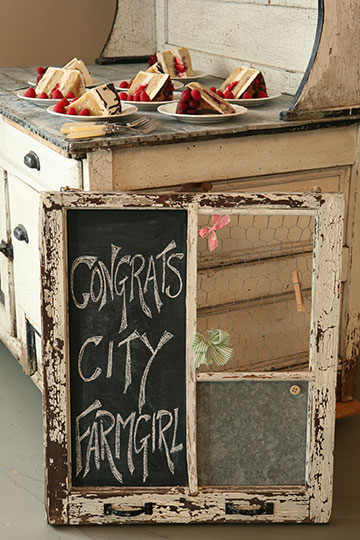 ate all of it. Every last crumb.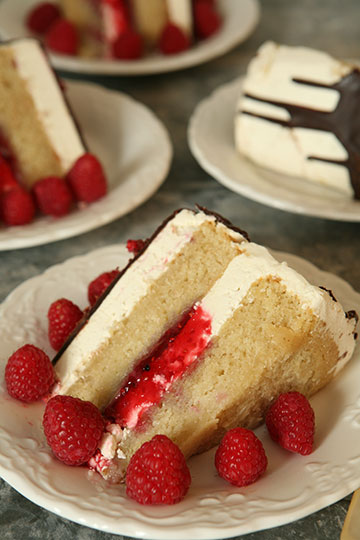 We love knowing you, Rebekah, and look forward to the next chapter in your life.