It was like a scene out of Ax Men.
My guys were fellin' trees.
Well, one tree that is. One large, rotting cottonwood tree that sneezed snow all over us every June, grew baby cottonwoods in all my flower beds, and became too fond of leaning in close to our new business facility. Also, last month when we got eight inches of spring snow, one of her biggest branches cracked and dangled over the pathway we all use to go to our barn library.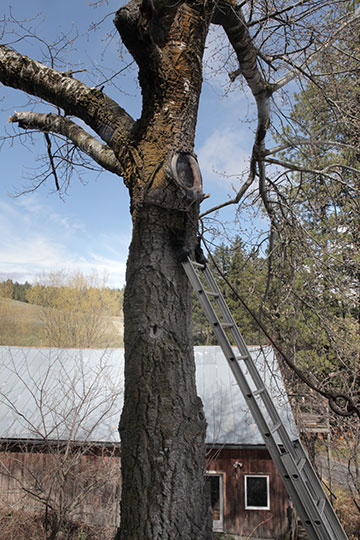 First, it was imperative that we rid the larger branches from this behemoth so they didn't take out our Design Studio on the north side of our new building. (No thanks!)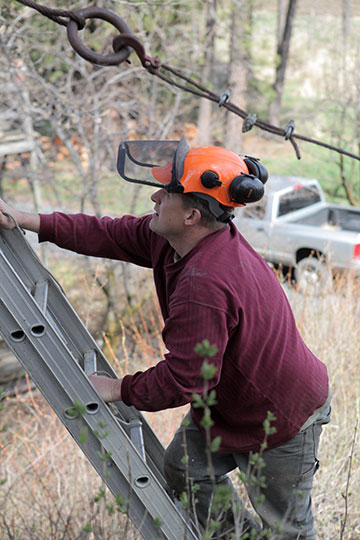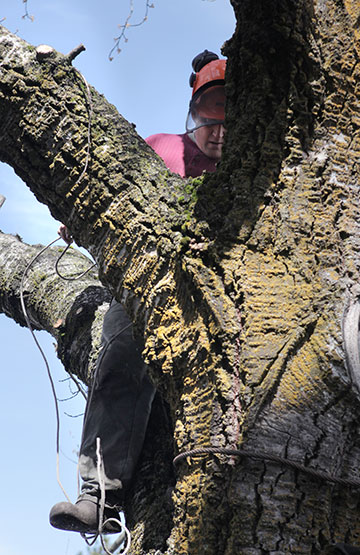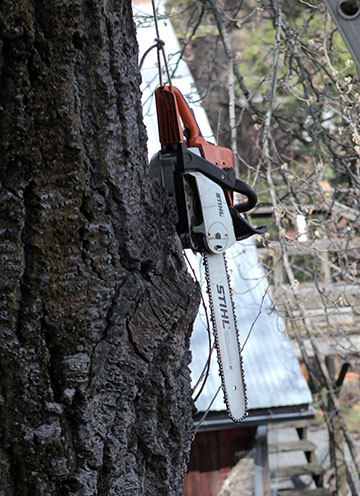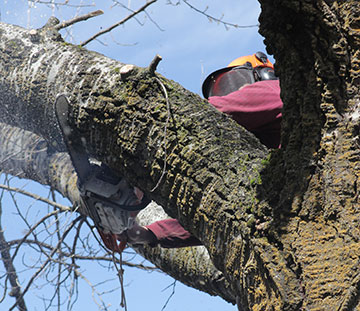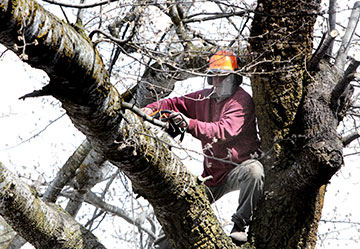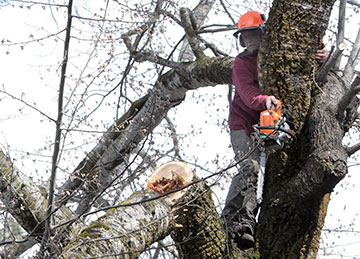 This was a hard task, made more difficult by this particular tree and its catawampus angling. There wasn't any margin of error. At least we'll have no trouble replenishing the firewood and kindling for our B&B. And the branches will be turned into chips for our pathways. Even bad wood never goes to waste around here.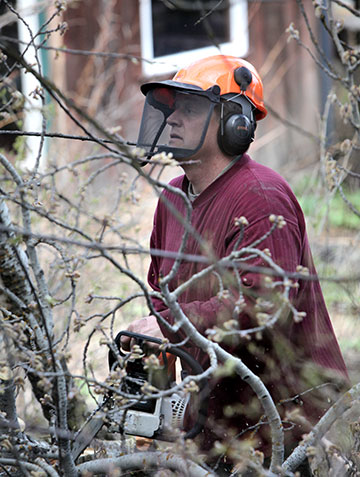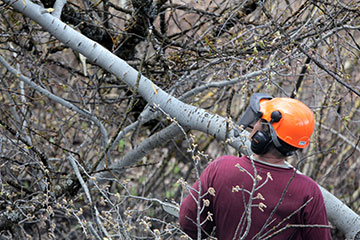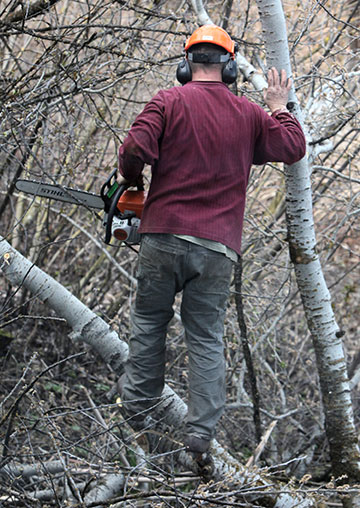 Nick busted out ye' olde tractor and hauled the branches to the wood pile …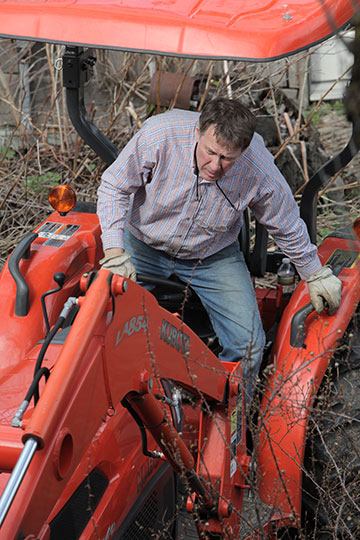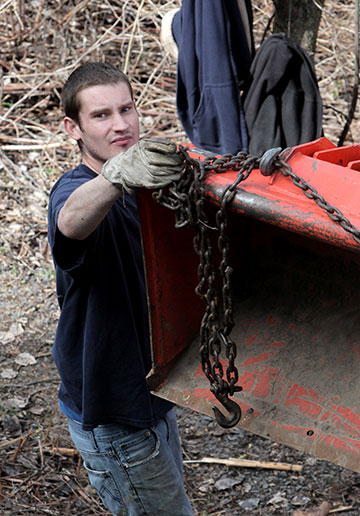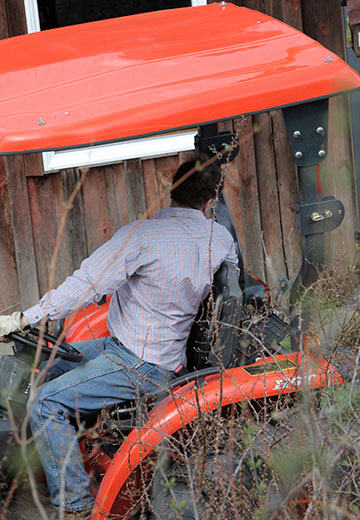 … then it was off to pull and saw it down …
… quick moment of silence, okay, and …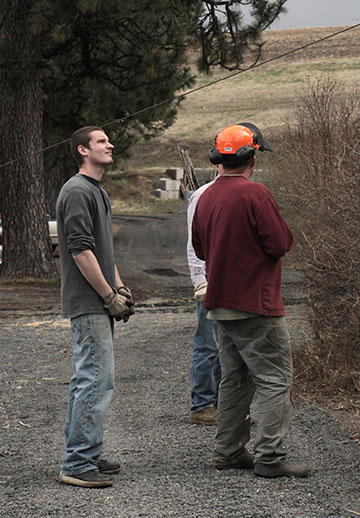 GO! I'll pull, you saw.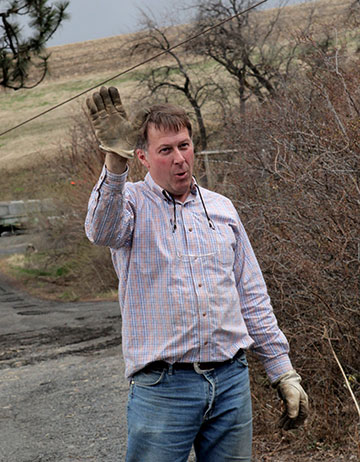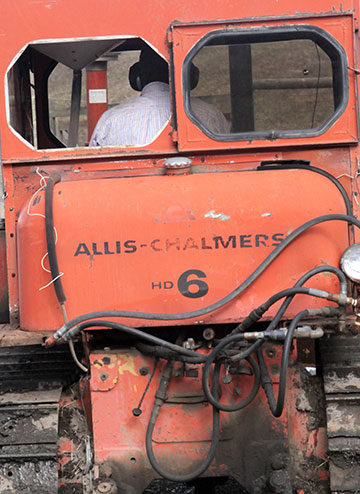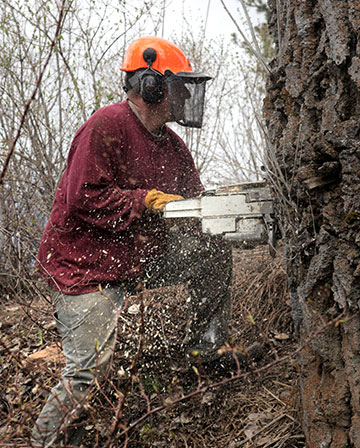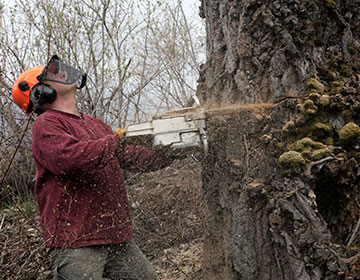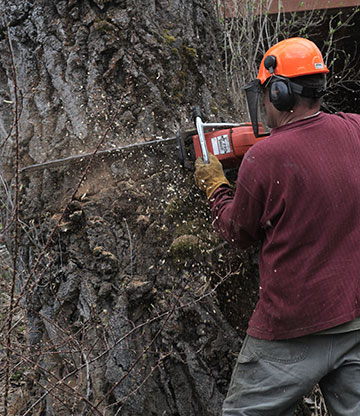 Now we're loggin'.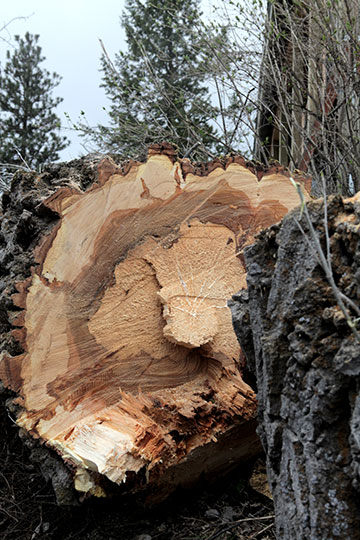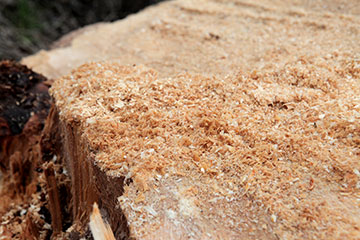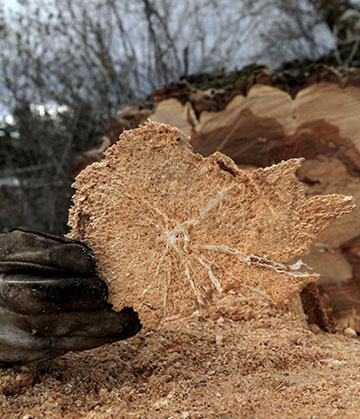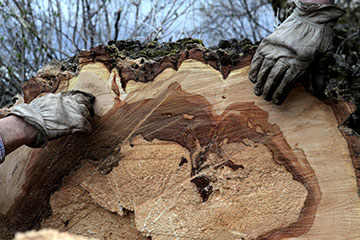 Right after it went down, we enjoyed a spring rain and a rainbow.