Okay, all good things take time. But this one's a doozey. My house/business burned down in 1996. With the help of some neighbors and volunteers (and our teenage children, who threatened to divorce us based on violation of child labor laws), we started to rebuild.
But the "house" in my head was really a commercial enterprise and BIG. Do you know anyone who builds a 12,000—square-foot commercial facility on cash flow? We've all heard of repossessed farms, so I went with …
build-it-and-it'll-cometh. And cometh it DIDN'T, well, not always, steadily anyway, and not right away. Eventually it cameth, but it cameth slowly.
Fast forward to 2011, and we are JUST now starting to move into our new facility, 15 years later. Up until last week, my entire design team (we're going to call them faithful and patient) were stuffed into my son's former auto-mechanic shop. Hot in the summers. Drafty in the winters. Noisy, crowded.
The morning after we'd made our move, I wandered around with my camera, a couple of hours before everyone else showed up.
Carol's ginormous orange begonia.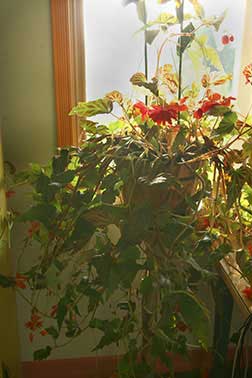 Doorstop.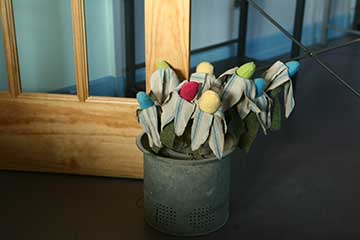 Unfinished room adjoining. Soon to be photographic studio!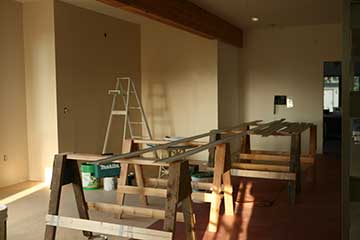 Walking now into Carol's adorable office.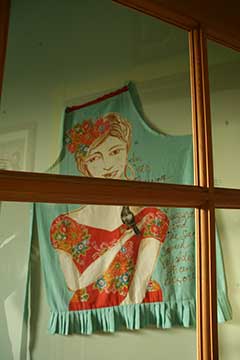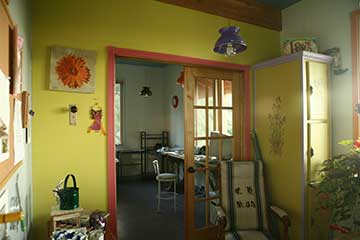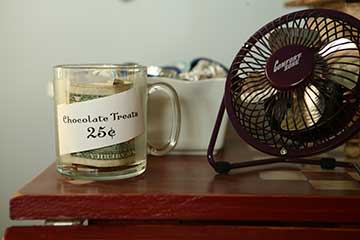 Beefy BIG printer. This is what happens when you wander into publishing. Oh, and garlic about to be braided as a how-to for August/September 2012. Did you know I do my editorial calendar a year out? I always have the next six issues of a magazine mapped out so we can snap seasonal photos.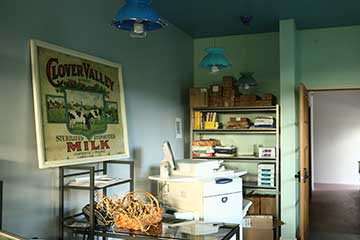 And now, the magic that happened …
Carol.
My lead designer, Carol, who once won a contest for best laugh in the Northwest, brings a presence into our lives that is bigger than words. Her laugh and gentle, patient nature has saved me more than once the last 10 years.
As I scanned her new office with my camera, it landed on a wall plaque I'd bought her that soooooooo describes her (soooooooooo said the way Carol would say it):
"There are some who bring a light so great to the world, that even after they are gone, the light remains."
(Not exactly gone, but still at home sipping coffee.)
On the word light, at that moment, there was a beam of light. On just the word light. I snapped a photo and then turned to see what was creating it. But I was facing a large open picture window. I moved my hand around in the air to be scientific about it, but just like the saying said, the light remained.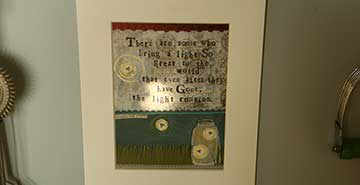 Two hours later, it was business as usual in the design studio. Just another day.