The ridge above my farm offers breathtaking panoramic views of the Palouse. Our neighbors at Thorn Creek Native Seed Farm steward over 100 acres of this historic Palouse Prairie on Paradise Ridge and it has been their mission to restore native plants to the area.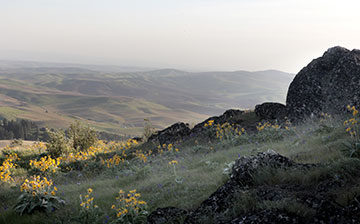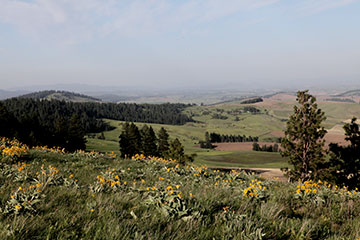 Through their efforts, the fields are once again filled with indigenous flowers and native grasses, also home to countless elk, moose, deer, bear, wild turkeys, hawks, pheasants, rabbits, eagles, owls, and more.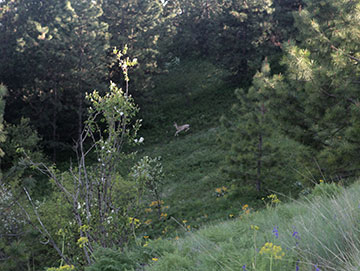 Below, Indian Paintbrush peeks through tall native grasses.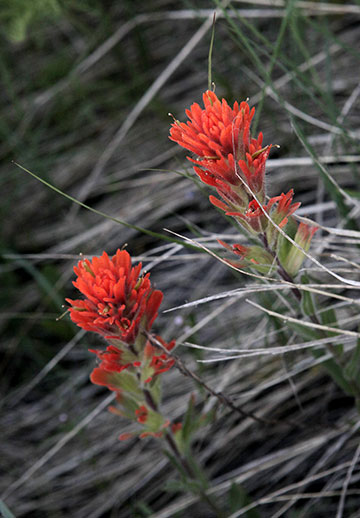 The hills are also dotted with the lavender-hued Wild Iris, for which the long dirt road to my farm is named.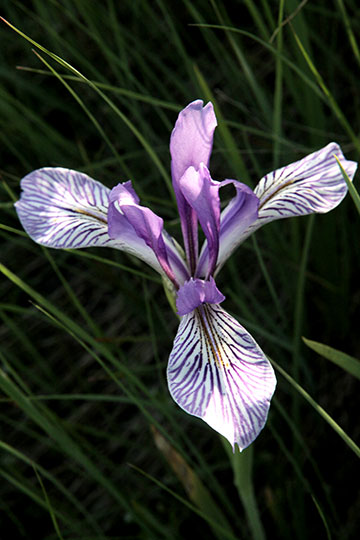 The Arrowleaf Balsamroot.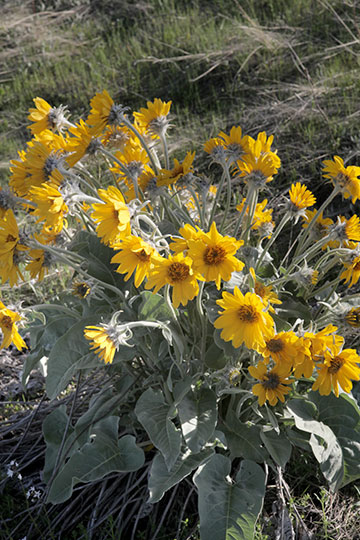 Shooting Star.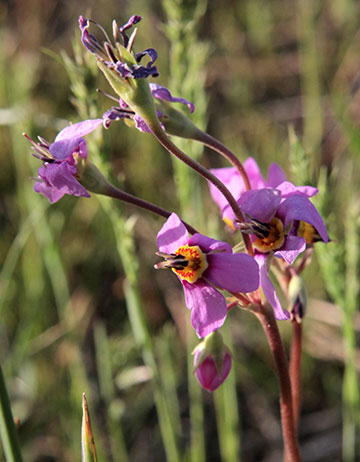 Camas flower.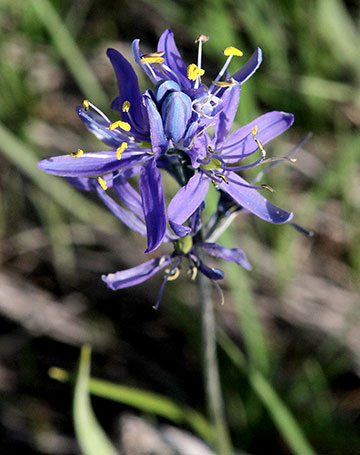 Then this pretty little blue/purple flower. Which has me stumped! Any suggestions from you horticulturists out there?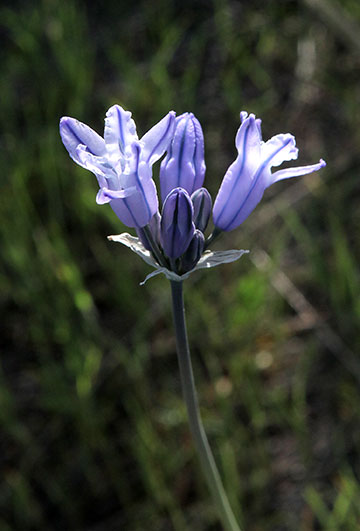 And always make sure you watch out for ticks!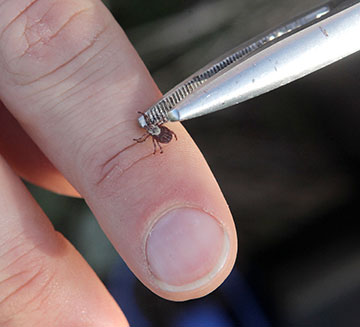 Long pants are important when hiking in the long grass around here, or you might get that 'ticklish' feeling.
Click here to read why native plants are so important to an ecosystem.