My farm is at the end of a long dirt road called Wild Iris Lane. It meanders through rolling hills of farmland and trees of pine, and in the summer, patches of wild iris in a wild array of lavender-tinted hues.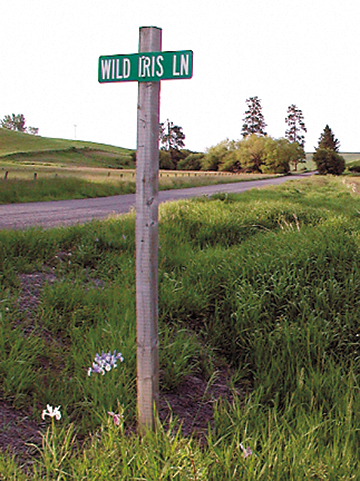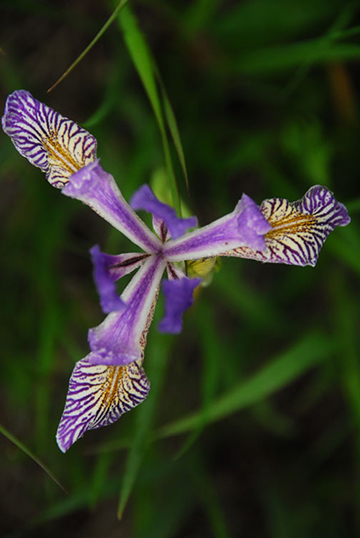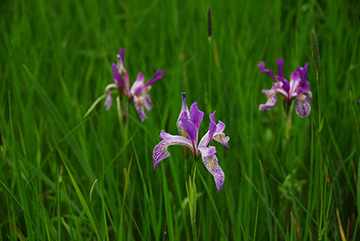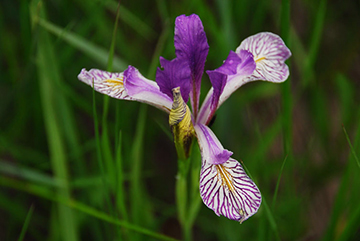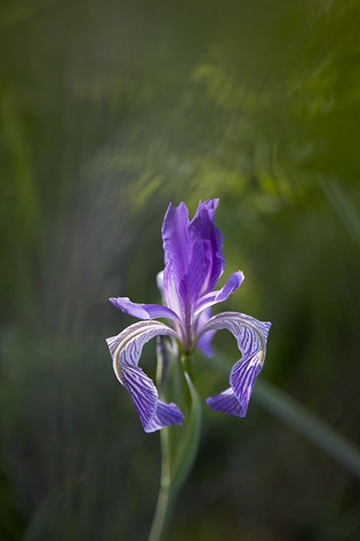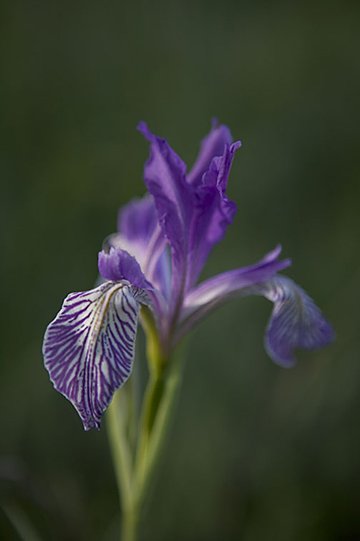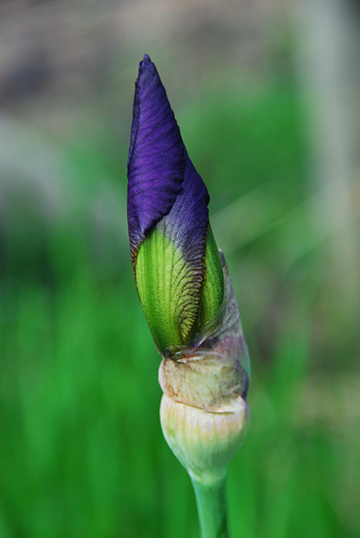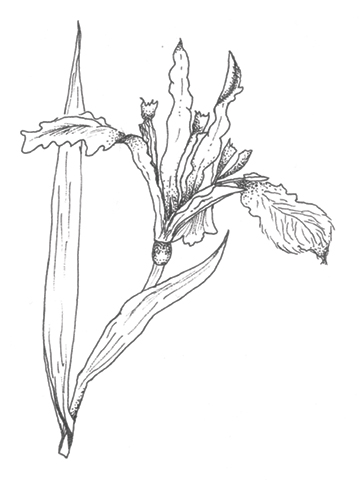 Enjoy this soundslide, featuring the wild iris, on the MaryJanesFarmtv YouTube channel.
While going through my wild iris photos and drawings, I came across this photo I took of pantaloons that are the old-fashioned version of GoGirl! (Check out the crotch area.) They came up in my search because of the iris I stuck in the hanger, not the word wild. 🙂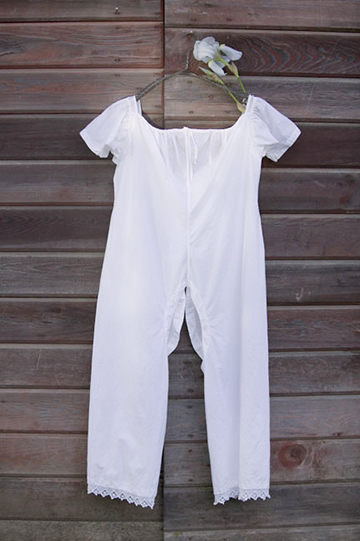 Okay, back to iris and the point of this journal entry. I have a beautiful glass dish personally autographed by John Derian himself. It's a loving tribute to my favorite flower.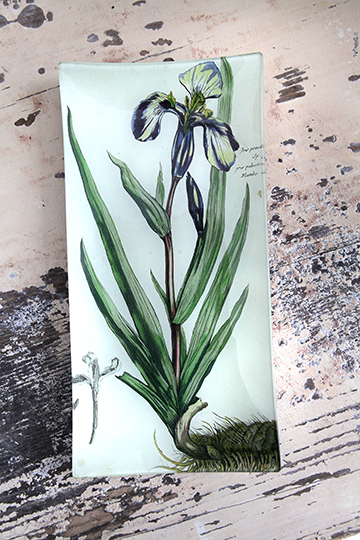 On second thought, let's make that OUR favorite flower.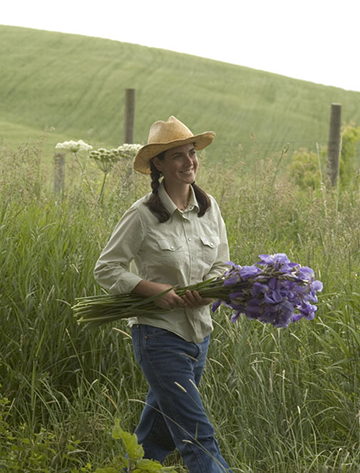 Tell me why you love and grow the iris and I'll put your name into a hat for StellaJane to dip her hand into. She'll choose a new home for my one-of-kind designer dish. Going forward, StellaJane and I will do our Giveways hat trick always in time for an announcement Sunday morning. Without fail.
P.S. Must promise to send pic of dish in new home.
Click here to see our winner!