SHOW ME SOME … boots!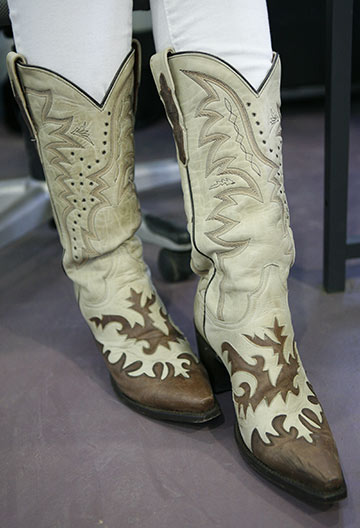 Oooo-eeee! Ride me high. Tomorrow's the day my boots are gonna come.
On our trip to Coeur d'Alene for the first annual International Glamping Weekend, we made a stop at my retail store, located somewhat adjacent to … the Painted Pony. Row, beyond row, beyond row of boots in all shapes, sizes, and colors. Beyond retail therapy. Retail bliss.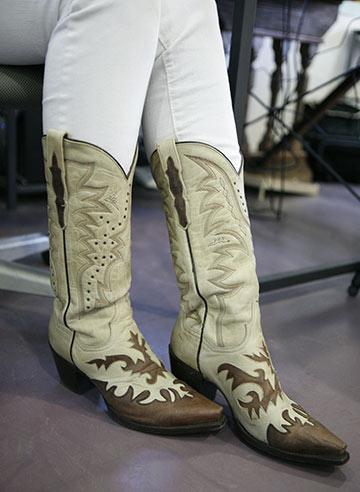 Ace, back home in our design studio (after good advice from her fellow glampers), brought home these snazzy show-offs. Are you not in love? Would these not stop you mid-sentence if you were seeing them for the first time from across a room?