We hope you all had a most fabulous National Glamping Weekend. You can see pictures from our trip to Coeur d'Alene here. Turns out, our little glamping idea has gone world wide. In the midst of …
… listing your gatherings, fixing up my Airstream, and finishing my Glamping book, people gathered and glamped "with us" from as far away as Australia, Canada, the UK, and Ireland! Undoubtedly, we thought a name-change was in order. Hence forth, it shall be known as International Glamping Weekend. Below is a little gift we had for each glamper who attended our get-together in Coeur d'Alene this year.
Each bag came with a handmade tag, Farmgirl at Heart decorative towel, enamelware soap dish, and bar of soap from Orchard Farm. Each negative is of a picture of food from my first magazine 11 years ago. (Back when we actually processed film!) Makes one reminisce …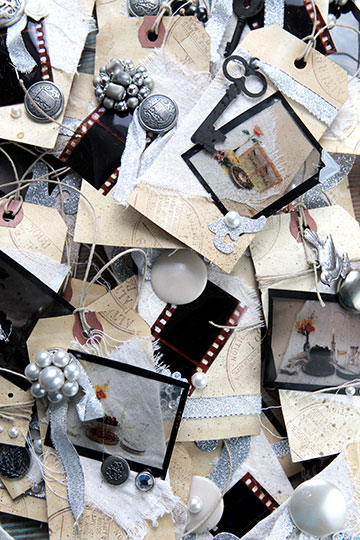 Get ready for next year, the first weekend in June, because flash mob glamping worldwide is where it's at!!!