Here at my B&B, we put several bouquets of fresh flowers in every tent for our guests … and today was only different in one way. The peonies are blooming! I don't know what I love more—the bright fuchsia mixed with subtle pinks and shimmering whites or the fragrance that emits from these lovelies.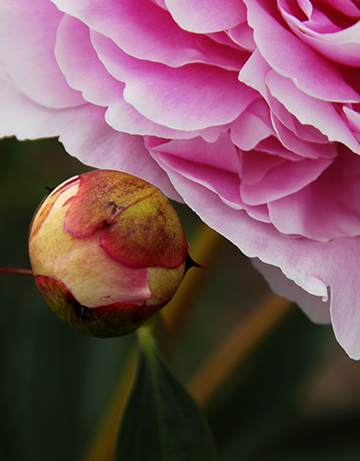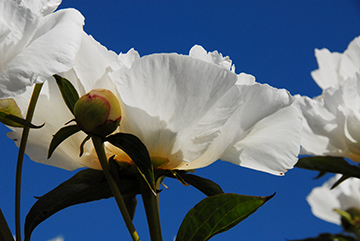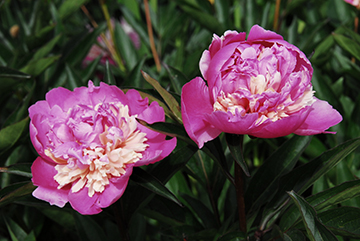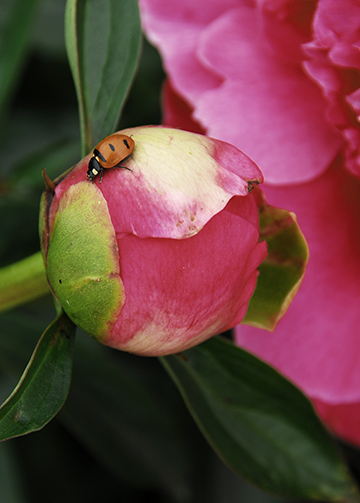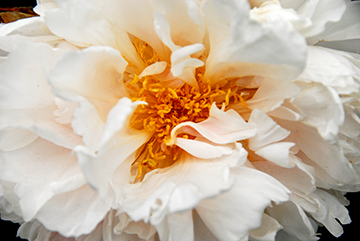 Here they are in their vases, ready to go.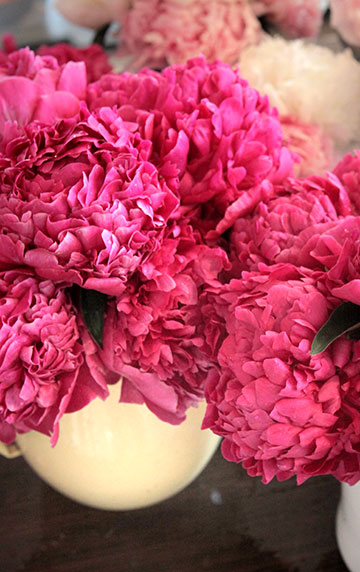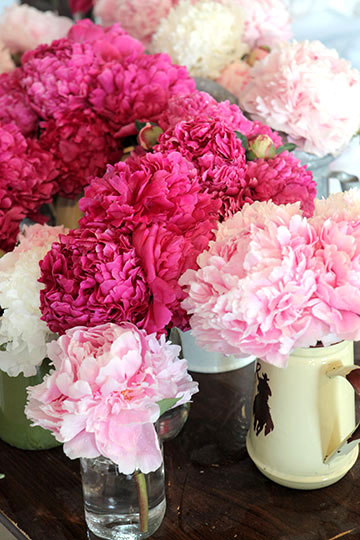 Last year, my granddaughter, StellaJane, and I went peony pickin' in my patch.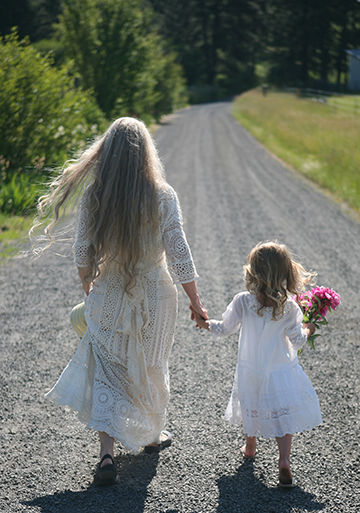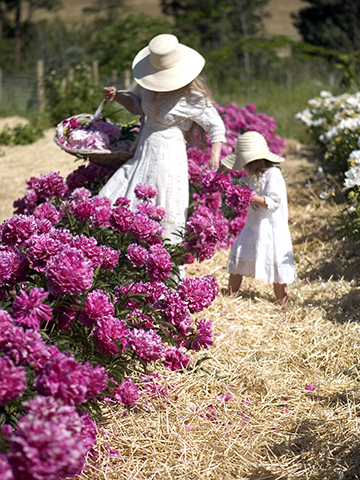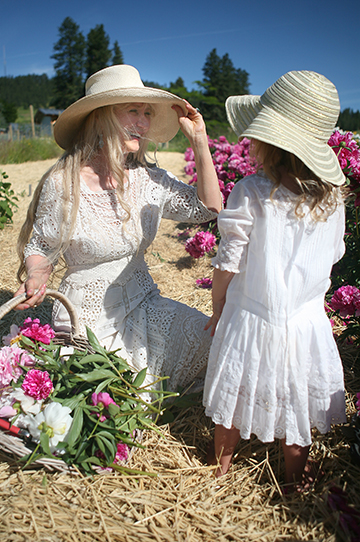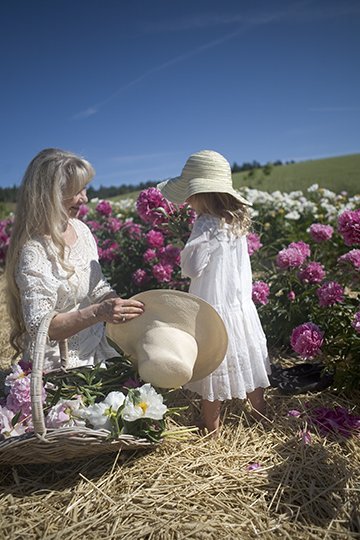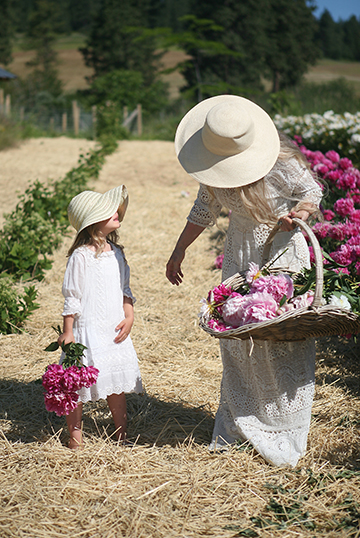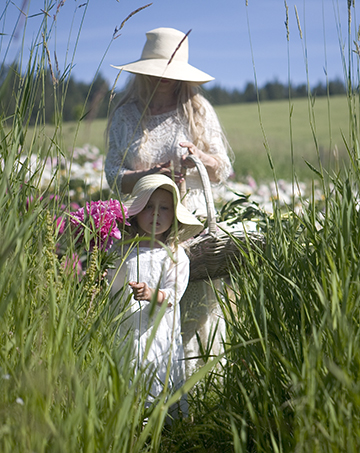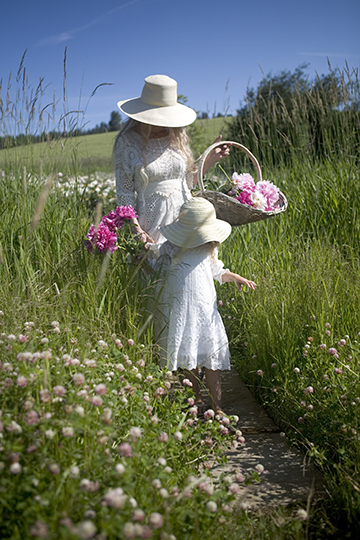 We also shot a little video of the fun we had, and then made it into this Garden Fresh Bedding video. (You can see some of my bedding for sale here.)
When I go missing, my peony patch is the first place to look.