While my daughter, Meg, and I were away in Toronto making an in-store appearance at Sears, two guests of my B&B, Mark and Kelley, left us the most thoughtful gift—Grubby Girls Soap! As well as the sweetest letter from Angela Bailey, another guest. I sure wish I could have been here to meet all of you. Best of luck with starting your own farm, Angela. One day, when the stars align, I look forward to meeting you in person!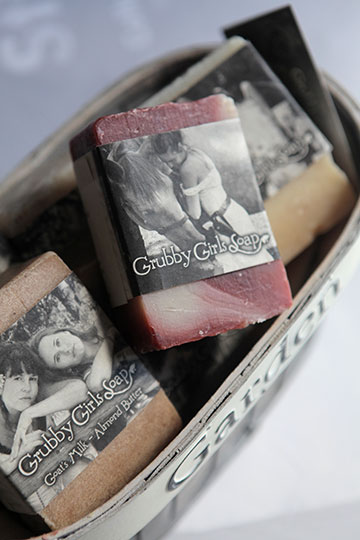 Louise, our farmhand who's engaged, was entranced by …
… these yummy soaps (especially the raspberry one). They got her to thinking soaps would be a fun way to personalize gifts for her bridesmaids.