Dated July 8, 2012—entry left in our B&B guest book:
"Our second time here, this time Daisy, our daughter, is seven, and we brought the orange '69 Corvette! Daisy fell in love w/Maizy the cow, Etta the calf, and the little fat and sassy bull. She says, 'Maizy licked me yesterday and it was scratchier than a cat.'"
Adorable Daisy helped us milk Maizy and then we grabbed her father's HOT …
…corvette and took some playful photos. Models Meg and Erin were in and out of the kitchen cooking breakfast for a dozen guests while I waited patiently behind the lens of my camera. Check out "Glampers on the Loose" on Facebook to see what I did with my early morning photo.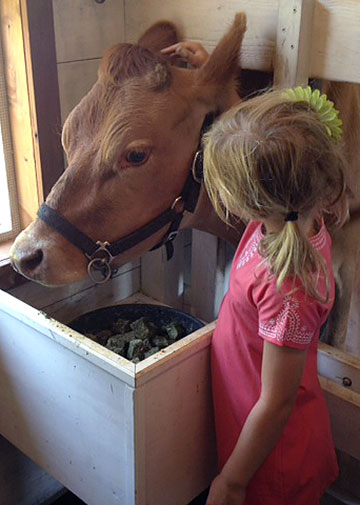 Love at first sight.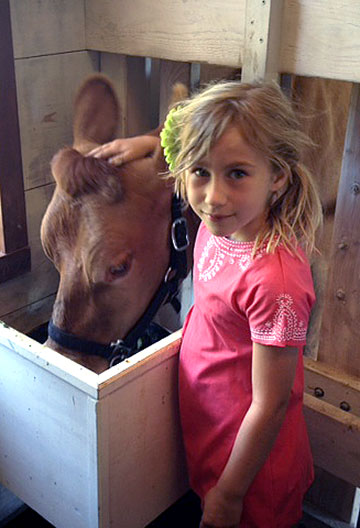 And again, love at first sight.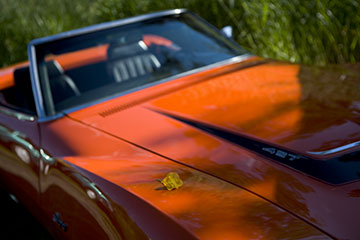 Hot rods and glamour go together like …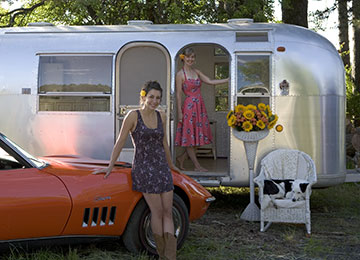 … yogurt and strawberries. B&B breakfast straight from our gardens and Maizy.