Is that a wagon train in the distance?
(On our recent glamp romp to SD, we'd been driving for an hour or so and hadn't seen any sign of man, beast, or habitat.)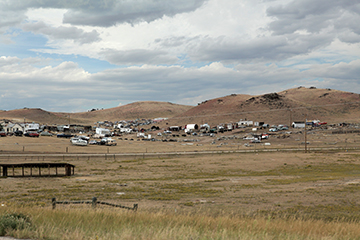 Good golly miss molly … decidedly not. And not a soul in sight, or on site, for that matter. We saw this, um, ghost town in the middle of nowhere. Can't recall which state we were in, but clearly the state this area was in, wasn't too good!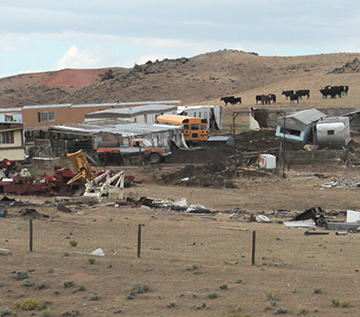 Dorothy, we aren't in Idaho anymore.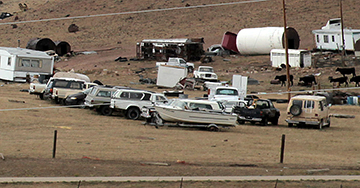 I've often wondered what would happen if my love of trailers, cows, and horses got more than a little out of hand.