And here they are. The much-awaited, behind-the-scenes photos from my spot on the Hallmark Channel's new show, Home & Family, hosted by Mark Steines and Paige Davis. Thanks for tuning in:)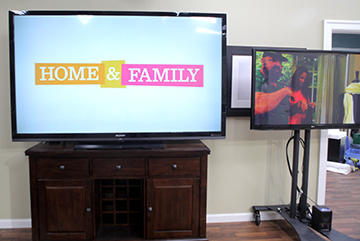 We started with makeup.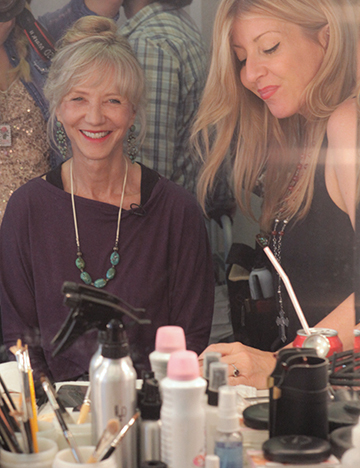 The crew was hustling and bustling.
Their makeup packs are the coolest!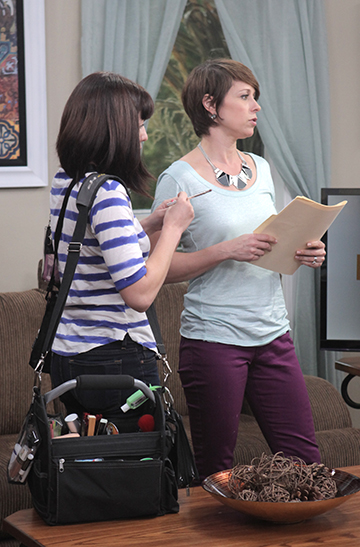 Live round-table discussions came first. Should you discipline other people's children? With Lance Armstrong in the news, should we encourage children to look up to athletes? Would you marry someone in the first 24 hours after meeting them?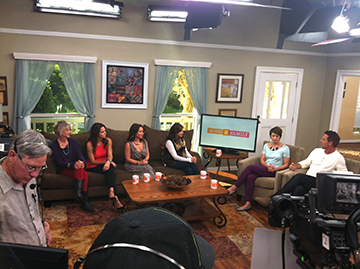 And my one-on-one (or two, I suppose!) with Mark and Paige.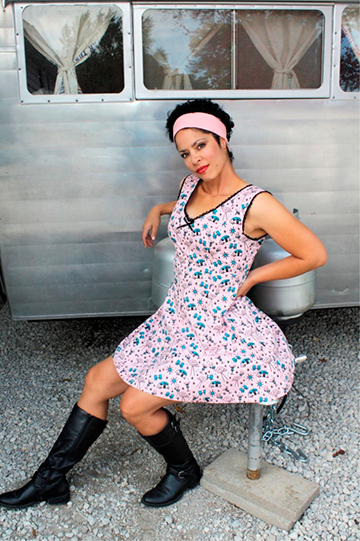 It was fun and lively backstage! This is what you didn't see, but I could. (Calming, right?)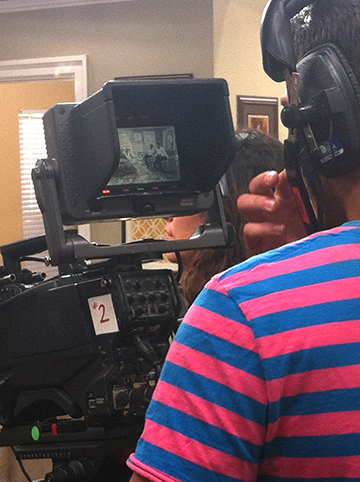 Cue cards.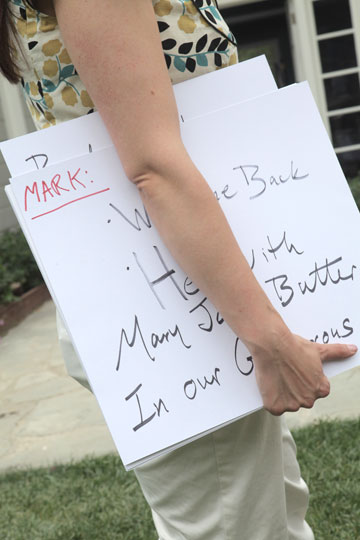 Sometimes we went by a script, but mostly …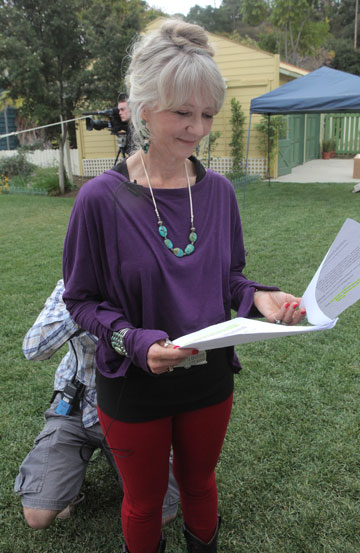 We ended up winging it! It was great fun. (Please note my Junk Gypsy Airstream belt buckle. Mine was a gift from them, but you can buy one here.)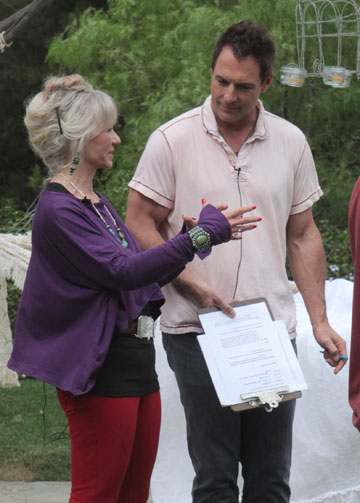 The Happy Glamper cocktail from my book was a hit! (They served it with real rum—the reason Paige got a tad rummy:)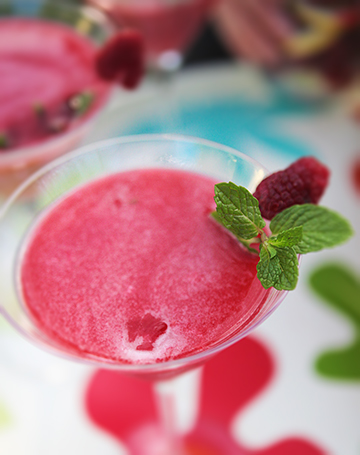 Universal City regulations meant = no campfire. (They had a devastating fire a few years ago.) But we made do with this one below.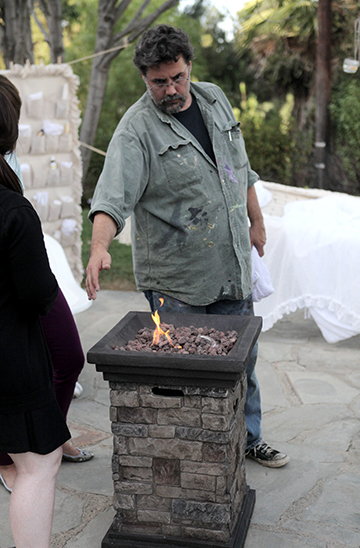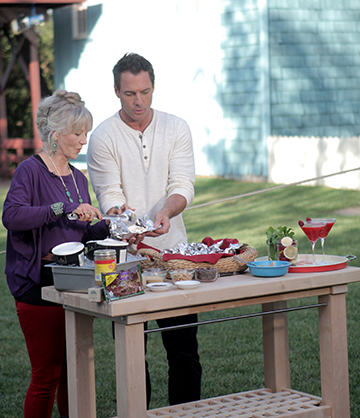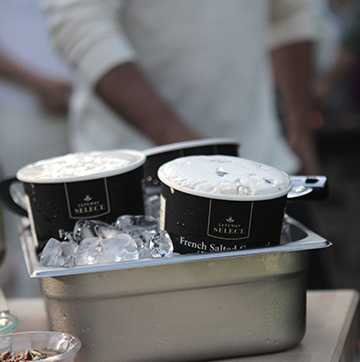 The crew loved the banana split recipe, also from my book.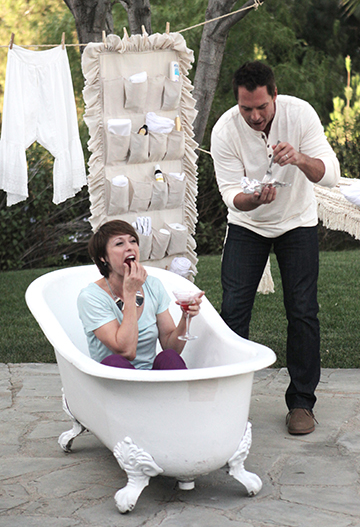 The other guests were lovely and the crew was fabulous to work with.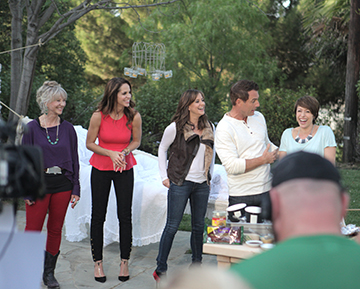 After the show, everyone wanted to pose with the clawfoot tub! (I think the rum helped.)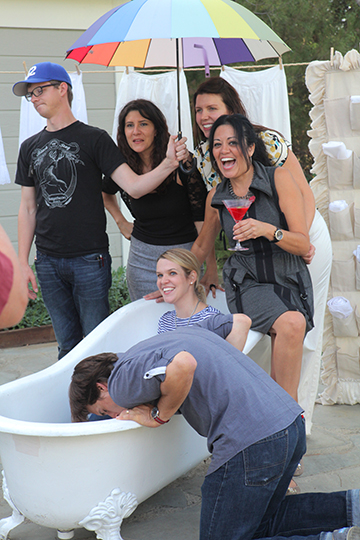 This is the fabulous Amy, who pitched me to the producers. Thanks for all your help!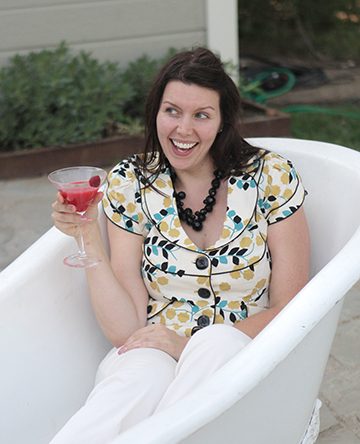 And, oh yum! They made enough of my campfire banana splits to go around. Gooey, peanut buttery (new word) deliciousness. Click here for the Campfire Banana Split recipe and the Happy Glamper.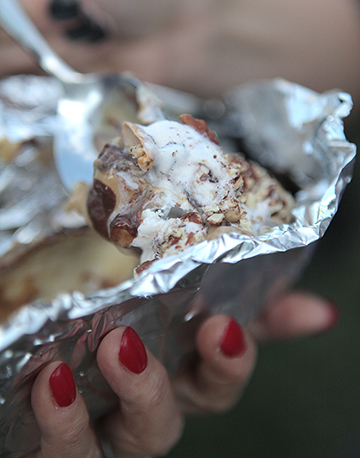 Ace, my daughter, and I brought a little bit of Idaho to L.A. In trade, we brought good L.A. memories back home to Idaho with us.